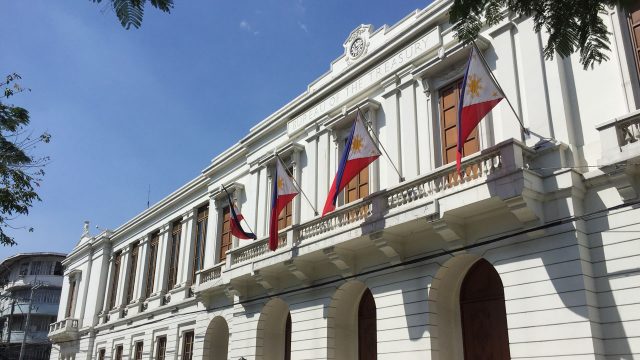 THE GROWTH of the Philippine bond market slowed in the second quarter on the decline in corporate debt issues, while government borrowing ramped up to fund its pandemic expenses, the Asian Development Bank (ADB) said.
The September issue of ADB's Asia Bond Monitor report released Monday indicated peso bond market growth of 2.5% quarter on quarter to P9.351 trillion in the three months to June. The first quarter growth rate had been 6.5%.
The ADB attributed the slowdown to the narrowing corporate bond market, even as government borrowing continued to expand.
Year on year, the bond market grew 25.1%.
The bond market in the second quarter consisted of 83.8% government securities and 16.2% company-issued bonds.
 "The government continued to ramp up borrowing from the market to fund its widening budget gap in response to COVID-19 and associated economic recovery plans," the bank said.
"Preference for safe-haven assets like government securities remained high on the back of the uncertainties brought about by the pandemic and boosted by abundant market liquidity," it added.
The bond market's growth was fifth-highest in emerging East Asia. The other markets in the grouping are those of China, Hong Kong, Indonesia, Malaysia, Singapore, South Korea, Thailand and Vietnam.
The stock of government bonds grew 3.9% quarter on quarter to P7.834 trillion.
"The segment's increase was attributed to larger outstanding treasury bonds and Bangko Sentral ng Pilipinas (BSP) securities, amid the need to protect the economy against the impact of the COVID- 19 pandemic," the ADB said.
The stock of outstanding Treasury bonds (T-bonds) rose 3.6% quarter on quarter to P6.351 trillion. Year on year, T-bonds grew 25.3%.
Treasury bill debt fell 2.5% from a quarter earlier to P1.02 trillion with the retirement of maturing paper. The debt stock was up 28.4% from a year earlier.
BSP-issued bills outstanding rose 34.5% from a quarter earlier to P400 billion.
Outstanding corporate bonds fell 3.9% from a quarter earlier to P1.517 trillion as new issuances were outweighed by maturing debt. The decline accelerated from the first-quarter rate of minus 2%.
"The reduced debt sales from the corporate sector were due to economic prospects remaining gloomy amid a resurgence of COVID-19 cases that negatively affected business and consumer confidence," the ADB said.
"This prompted firms to hold off on expanding or operating above pre-COVID-19 pandemic levels that would require capital mobilization," it added.
Year on year, corporate bonds outstanding fell 3.6%.
The banking sector remained the largest issuer of corporate bonds, accounting for 41.2% of the total, followed by the property sector with 23.6%, holding firms 14.2% and utilities 14.5%. — Beatrice M. Laforga