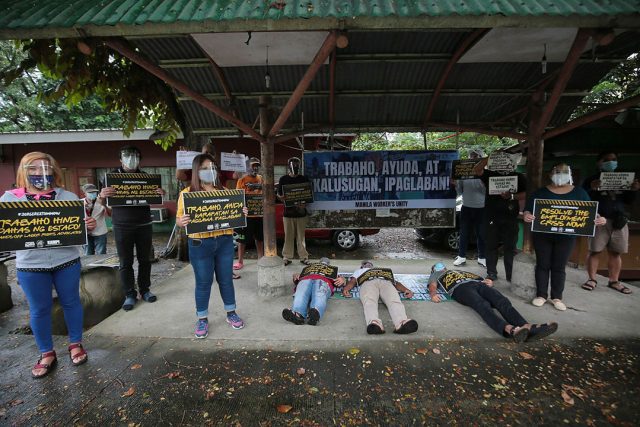 LAWMAKERS from the progressive Makabayan bloc have filed a bill seeking to protect workers' unions from harassment and labeling as communists, among other threats to their right to organize.     
"Despite the constitutionally-protected and internationally-recognized rights of workers and workers' unions, they are subjected to all forms of harassment, intimidation, red-tagging, violent and illegal dispersal of strikes, union busting, arbitrary arrests due to false charges, and worse, killings," the group said.    
House Bill 10201 or the Union Independence Act of 2021 seeks to prohibit any person from forcing a worker to not join or renounce their affiliations with a workers' organization.  
It also prohibits discrimination against unionists and the obstruction of any lawful and peaceful activities of unions such as red-tagging or the practice of classifying them as supporters of the communist movement.  
The measure also prohibits any law enforcement personnel, including those from the Armed Forces of the Philippines and the Philippine National Police, to conduct information drives or seminars to discourage workers from participating in activities of workers' organizations.    
Those who violate the proposed law will be fined with at least P100,000, a jail sentence of one to two years, and disqualification from public office if the offender works in government.    
According to Makabayan lawmakers, there have been 56 reported trade union organizers who were killed during the Duterte administration, including the Solidarity of Cavite Workers leader Emmanuel "Manny" Asuncion during the "Bloody Sunday" raids in the Calabarzon region on March 7. — Russell Louis C. Ku