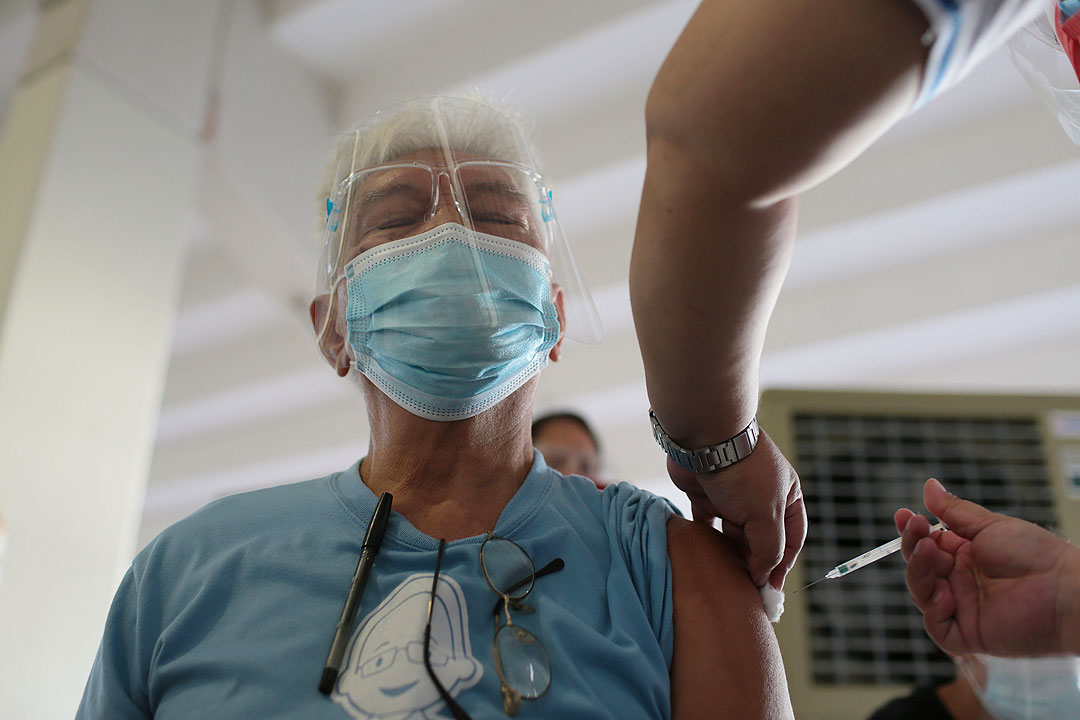 THE PHILIPPINES might have reached the peak of its coronavirus surge after posting a weekly decline in infections for the first time since May, according to researchers from the country's premier university.
OCTA Research fellow Fredegusto P. David on Sunday tweeted that a consistent decline in cases "is usually a sign that the peak in daily cases had been reached."
The latest projection by OCTA, whose estimates have been doubted by some lawmakers, contradicted the Department of Health (DoH), which on Saturday said COVID-19 (coronavirus disease 2019) cases in the country have yet to show signs of slowing.
Health Undersecretary Maria Rosario S. Vergeire told lawmakers last week 94 areas remained in the highest virus alert level, while infections in the National Capital Region were still growing.
The capital region and at least three other provinces had posted a decline in coronavirus cases in the past days, Mr. David separately told ABS-CBN TeleRadyo.
He earlier said the capital region had a seven-day average of 5,260 cases from Sept. 12 to 18, a tenth lower than a week earlier.
DAILY TALLY
DoH reported 19,271 coronavirus infections on Sunday, bringing the total to 2.37 million.
The death toll rose to 36,788 after 205 patients died, while recoveries increased by 25,037 to 2.15 million, it said in a bulletin.
There were 178,196 active cases, 92.3% of which were mild, 3.1% did not show symptoms, 1.4% were severe, 2.60% were moderate and 0.6% were critical.
The agency said 72 duplicates had been removed from the tally, 57 of which were reclassified as recoveries, while 94 recoveries were reclassified as deaths. Two laboratories failed to submit data on Sept. 17.
The coronavirus has infected 229 million and killed 4.7 million people worldwide, according to the Wordometer website, citing various sources including data from the World Health Organization.
The United States had the biggest number of cases at 42.9 million and 691,562 deaths, followed by India with 33.4 million infections and 444,869 deaths.
Brazil had the most deaths at 590,547 though it had fewer cases at 21.2 million, according to the website.
The Philippines posted 23,134 COVID-19 infections at the weekend, its second-highest tally since the pandemic started last year. The country reported record infections of 26,303 on Sept. 11.
Mr. David noted that Saturday's tally was lower than the week earlier. But the trend could easily be reversed if people are not careful, he said.
The country's virus reproduction rate was 1.16%, and Metro Manila's was 1.18%, Mr. David said.
The decline in the country's infection rate was still slow, with regions such as Western Visayas and Ilocos still posting an increase in infections, Mr. David said.
He traced the weekly decline to the modified enhanced community quarantine imposed by the government, adding that the effect of interventions has a lag.
Almost 18 million Filipinos have been fully vaccinated against the coronavirus as of Sept. 16, or about 23% of the government's target to achieve herd immunity.
Congressmen this month grilled the OCTA Research Group, questioning its methods in releasing projections on the local COVID-19 situation.
Lawmakers cited discrepancies in its projections of COVID-19 cases in the country. They also said the group had a larger error margin of than what it had claimed in its statements.
Critics have blamed OCTA for projections and recommendations that have led to lockdowns in the Philippines. The group has called it unfair to be blamed of community quarantines imposed by the government. — K.A.T. Atienza