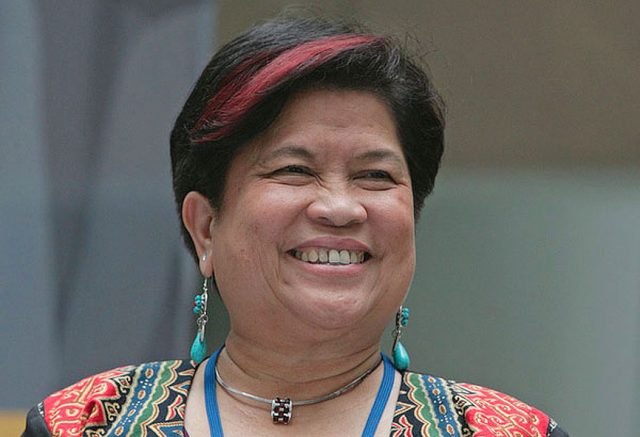 CORAZON "Dinky" N. Soliman, the Social Welfare secretary and civic leader who quit amid allegations of vote cheating by then President Gloria Macapagal Arroyo, died on Sunday. She was 68.
"Her passing was sad news," Vice-President Maria Leonor "Leni" G. Robredo said in Filipino in her weekly radio program on Sunday. "She was a good person."
Ms. Soliman, who tested positive for coronavirus disease 2019 (COVID-19) and survived in August, died due to complications from renal and heart failure, according to media reports.
"Rest in peace, my dear friend," Former Finance Secretary Cesar Antonio V. Purisima said in a Facebook post. "We will miss you."
Ms. Soliman, who later served as Social Welfare secretary in the government of the late Benigno S.C. Aquino III, oversaw the expansion of the state's flagship poverty alleviation program.
She also headed the Aquino government's Cabinet cluster on human development and poverty reduction.
Ms. Soliman headed the Department of Social Welfare and Development (DSWD) under Ms. Arroyo, who became President in 2001 after a street uprising that toppled Joseph E. Estrada.
She and at least nine other Cabinet secretaries and agency heads quit their jobs in 2005 in protest of Ms. Arroyo's alleged rigging of the 2004 presidential elections.
Ms. Soliman had also criticized President Rodrigo R. Duterte's deadly drug war that has killed thousands of drug suspects. She was part of a coalition of former government officials and civic leaders who opposed the Duterte government.
"Her stature as a civil society leader will be missed and will forever inspire future public servants," Senator Risa Hontiveros-Baraquel said in a statement.
Ms. Soliman, who hails from Tarlac province in northern Philippines, was born on Jan. 27, 1953.
She got her B.S. and master's degrees in Social Work degrees from the University of the Philippines Diliman. She got her master's degree in Public Administration at the John F. Kennedy School of Government at Harvard University.
Ms. Soliman is survived by her husband Hector and their two children. — Kyle Aristophere T. Atienza