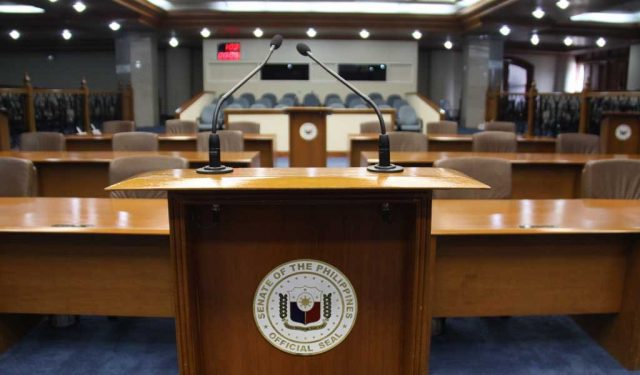 AN OFFICIAL of Pharmally Pharmaceutical Corp. who was offered protection by the Senate last week could no longer be reached on her mobile phone, according to the blue ribbon committee chairman.
"Pharmally Pharmaceutical official Krizle Mago can no longer be contacted by the Senate blue ribbon committee," Senator Richard J. Gordon, Jr. twitted in Filipino on Sunday.
"A day after her admission that the company had fooled the Filipino people by faking the expiration dates of face masks and face shields, Ms. Mago is now 'out of reach,'" he added.
Mr. Gordon said the committee had tried to get her address so it could send the Senate sergeant-at-arms on Sunday, but she could no longer be reached.
The government bought millions of expired and substandard face shields for healthcare professionals from Pharmally, a private company that was awarded more than P8 billion in contracts, Senator Ana Theresia N. Hontiveros-Baraquel said on Friday. 
The senator showed at a hearing a recorded video of a Pharmally warehouse worker who testified that the certificates for 2 million face shields that expired last year had been replaced with new certificates dated 2021.
The worker said he got an order from Krizel Grace U. Mago, regulatory affairs head at the company, to rebadge the face shields.
Ms. Mago admitted the practice, saying it had the blessing of the company management particularly Pharmally Treasurer Mohit Dargani.
The treasurer denied the allegation at the hearing.
Senators urged Ms. Mago to divulge other dubious transactions at her company in exchange for her protection, and she said she would think about it at the weekend.
"I am worried for Ms. Mago," Ms. Baraquel said on Sunday. "I pray that she's safe and will agree to cooperate for the truth and for the sake of her fellow health workers."
The Senate will hold another hearing investigating allegedly anomalous deals involving the Health and Budget departments on Sept. 30. — Alyssa Nicole O. Tan