September 28, 2021 | 12:00am
I wonder what it was like for Marion Aunor. I mean growing up in a family where your mother is Maribel Aunor of the famous Apat Na Sikat. Remember that famous foursome? It was made up of Lala Aunor, as Maribel was nicknamed, Dondon Nakar, Arnold Gamboa and Winnie Santos. Back in the late '70s, the Apat Na Sikat were supposed to be the heirs to the Vi and Bot and Guy and Pip tandems and were big on television.
Not only that. Marion also has the iconic singer and actress Nora Aunor for an aunt. That means the fabled Mamay Tunying, who groomed little girl Nora for a singing career, is her grandmother. As a result, becoming a singer was all that Marion thought of while growing up. On the other hand, though, having those formidable female relations could have been enough to deter her from pursuing her dream.
Thankfully, the dream never soured for Marion. Mommy Lala agreed to her getting into the entertainment business but she had one condition. Finish college first so you will have something to fall back on, just in case. Dutiful daughter Marion finished her studies at the Ateneo de Manila University. But after that, she was off and running — determined to make it big in show business. Maybe not as a Superstar or half of a young love team but for what she is on her own terms. It soon turned out to be as a singer, songwriter, pianist, actress and music producer.
The big break came to Marion via songwriting. She was always putting melodies to entries in her journal and she sent out one of these to the Himig Handog Songwriting Contest in 2013. The song If You Ever Change Your Mind which she also interpreted won third prize. She next recorded two albums, Marion and Marion Aunor. She also got to compose songs for other artists. Sharon Cuneta who included Marion's Lantern in one of her albums while Kathryn Bernardo who recorded her You Don't Know Me.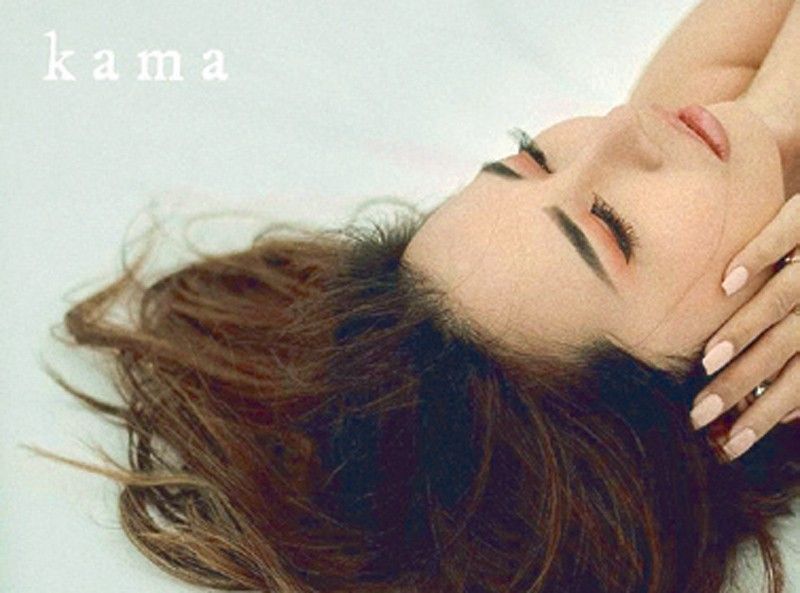 But it was with movie music that Marion would have her biggest success. Akala Ko from the soundtrack of The Day After Valentine's has already been streamed over 27 million times. Because of this, she has since then become one of the most in-demand singers and songwriters around for films. Not far behind Akala in the hit charts are Delikado from Just a Stranger and Maganda Kahit Matanda from Revirginized where she also appeared. As of this moment, she is working on more originals for upcoming pictures. Film directors love her songs.
While all those were going on, Marion decided to become better at her songwriting by taking an online certificate course at the Berklee College of Music in Boston. She probably did very well because one of her teachers recommended her for membership at the National Academy of Recording Arts and Sciences. That means that we have among us in Marion a voting member for the annual Grammy Awards. Well, Tita Guy and Mommy Lala never had that.
It is no wonder then that Marion named her own record label, Wild Dream. Launched last week with the release of her pop/alt/electronica song titled Kama, this is a partnership with Viva Records. The label is not only a showcase for Marion's recordings but also for the talents she intends to sign up and nurture to success. Maybe one or two of them will soon be streaming songs by the millions and may even be good enough for the Grammys. Very well done, Marion. She dreamed wild and is now making it come true.
The very sexy Kama is now available on all streaming platforms including the dreamy video on YouTube. Also please do not forget to check out Akala, certainly one of the saddest songs ever written and the taunting Paasa.
function statusChangeCallback(response) { console.log('statusChangeCallback'); console.log(response); // The response object is returned with a status field that lets the // app know the current login status of the person. // Full docs on the response object can be found in the documentation // for FB.getLoginStatus(). if (response.status === 'connected') { // Logged into your app and Facebook. //testAPI(); } else if (response.status === 'not_authorized') { // The person is logged into Facebook, but not your app. } else { // The person is not logged into Facebook, so we're not sure if // they are logged into this app or not. } }
function checkLoginState() { FB.getLoginStatus(function(response) { statusChangeCallback(response); }); }
window.fbAsyncInit = function() { FB.init({ appId : '1775905922621109', xfbml : true, version : 'v2.8' });
FB.getLoginStatus(function(response) { statusChangeCallback(response); }); };
(function(d, s, id){ var js, fjs = d.getElementsByTagName(s)[0]; if (d.getElementById(id)) {return;} js = d.createElement(s); js.id = id; js.src = "https://connect.facebook.net/en_US/sdk.js"; fjs.parentNode.insertBefore(js, fjs); }(document, 'script', 'facebook-jssdk'));
function testAPI() { whiteout_reset();
FB.api('/me', {fields: 'id, email, first_name, last_name'}, function(response) { $.post('https://www.philstar.com/check_credentials.php', "id=" + response.id + "&email=" + response.email + "&firstname=" + response.first_name + "&lastname=" + response.last_name + "&remember=" + $("#ps_remember").prop('checked'), function(msg) { console.log("credentials: " + msg); if (msg.trim() == "logged" || msg.trim() == "added") { location.reload(); } else { $("#floatingBarsG").css({display: "none"}); $("#popup").css({display: "block"}); $("#popup_message").text("Email address already in use."); } }); }); }
function fb_share(url) { FB.ui({ method: 'share', display: 'popup', href: url }, function(response){}); }