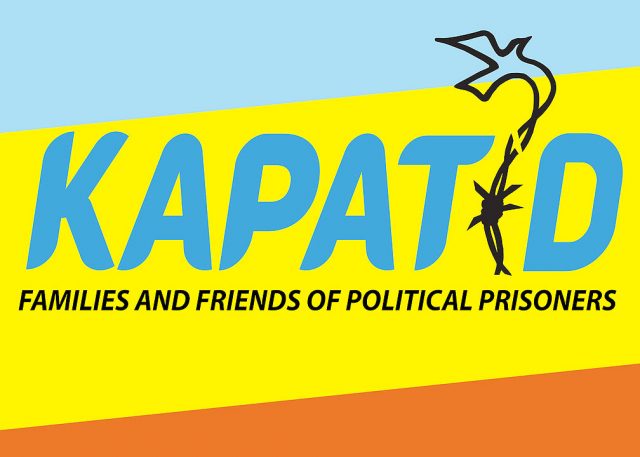 A SUPPORT group for families and friends of political prisoners, established in 1978 during the martial law period, expressed strong opposition to the presidential bid of the late dictator's son, Ferdinand "Bongbong" R. Marcos, Jr., next year.   
In an emailed statement on Tuesday, Kapatid Spokesperson Fides Lim said Mr. Marcos' bid is "part of their power grab since they went back to the Philippines from exile in 1991."   
"The family that was responsible for the killings, illegal detention, and gross human rights violations should not be in Malacañang again," Ms. Lim said.   
Bayan Muna Chairman and human rights lawyer Neri J. Colmenares, in a statement on Wednesday, also opposed Mr. Marcos's candidacy saying should he win, he will be able to pardon his mother and siblings "of their liabilities to the people, including the recent ruling on the Marcos estate's tax debt."   
Mr. Colmenares was referring to the Sept. 28 decision of the anti-graft court ordering the former Traders Commercial Bank to turnover to the Philippine government the ill-gotten wealth of the Marcos family amounting to almost P1 billion.  
The late Ferdinand E. Marcos placed the country under martial law from Sept. 23, 1972 to Jan. 1981. About 70,000 people were jailed, some 34,000 were tortured, and more than 3,000 people died during the period, based on an Amnesty International report.  
Mr. Marcos filed his certificate of candidacy for president on Wednesday. He unsuccessfully contested the alleged election irregularities that resulted to Vice President Maria Leonor "Leni" G. Robredo's narrow win over him in the 2016 elections. — Bianca Angelica D. Añago