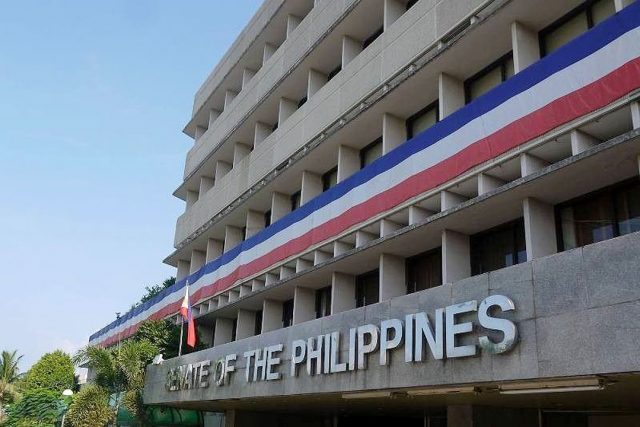 FORMER HEALTH secretaries have joined the call of more than 40 medical groups urging President Rodrigo R. Duterte to allow his Cabinet members to participate in the ongoing Senate investigation into the government's questionable deals on pandemic supplies.
In a petition led by the Philippine College of Physicians (PCP), medical groups called on Mr. Duterte to "not obstruct testimony of material witnesses to any investigation" of alleged anomalies in the Department of Health's procurement of overpriced medical goods.
"We call on all government officials to support the call for truth, ensure that the wheels of justice grind swiftly and surely, and provide testimony when sought," they said in the letter addressed to the government.
In a virtual news briefing, former Department of Health secretary Esperanza I. Cabral said that she and three other former health chiefs have signed the petition.
A separate letter released by the PCP after the briefing — which supported the Senate's investigation of alleged corrupt state activities — was signed by Paulyn Ubial, Mr. Duterte's first Health secretary, and former Health chiefs Carmencita Reodica, Manuel M. Dayrit, and Enrique T. Ona.
Ex-health undersecretaries Suzy Pineda, Juan Pablo Nañagas, and Madeleine de Rosas-Valera were also signatories to the strongly-worded statement.
Last week, Mr. Duterte signed a memorandum directing Health Secretary Francisco T. Duque III and other members of the Cabinet to ignore summons of the Senate Blue Ribbon Committee, which is chaired by Richard J. Gordon.
He said that the Senate panel's investigation hampers the government's pandemic response since officials will have to participate in hearings that usually last for hours.
The tough-talking leader warned senators that he will send them to jail if they cite Cabinet members in contempt.
"We demand transparency, exigency, and accountability," PCP President Maricar Limpin said in Filipino.
The medical groups also urged the Department of Justice to conduct an "immediate impartial and thorough" investigation. They also called on the Office of the Ombudsman to file appropriate charges to those responsible.
Meanwhile, the Office of the Solicitor General asserted that Mr. Duterte's directive is valid.
In a statement sent to reporters Sunday night, it said the hearings "are not in aid of legislation" as there is no "clear and specific piece of legislation that the investigation seeks to aid." 
The SolGen's office said further that the alleged irregularities in question already have existing penalties in the law, but that prosecution and conviction for such "are within the domain of the Executive and Judiciary, not province of the Senate" as stated in the Philippine Constitution. — Kyle Aristophere T. Atienza and Bianca Angelica D. Añago