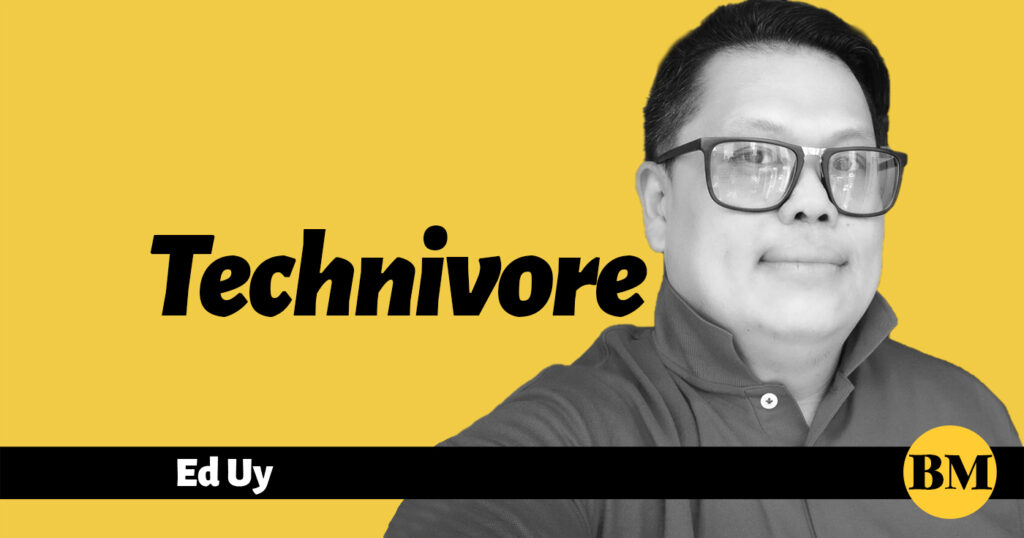 IF there was one device that got a renewed lease on life because of the pandemic it's the almost forgotten Android tablet. Offering a larger screen than a smartphone's and a relatively cheaper price tag than a PC or laptop, tablets became the perfect device for students studying from home.
As distance learning continues, tablets have also remained the device of choice among Local Government Units (LGUs) due to it being more affordable than laptops or desktops, and because it can easily run most educational platforms, apps and productivity tools.
According to the International Data Corp.'s (IDC) Quarterly Personal Computing Device Tracker, the Philippine tablet market almost doubled in 2021 Q2 compared to last year, growing by 97.9 percent year-on-year and 15.7 percent in the second quarter of 2021.
Some LGUs with access to Internet connections have switched from self-learning modules (SLMs) or printed learning modality to an online/blended learning approach, as it is more cost-effective in comparison to the printout of modules. It also reduces the burden on both parents and teachers who would otherwise need to personally deliver and/or pick-up the modules.
"Tablet shipments continued to be driven by the education sector due to large tenders from several LGUs to provide tablets for public school students in preparation for the school year. Face-to-face schooling remained suspended, compelling some schools to shift to online learning," notes Angela Jenny Medez, client devices market analyst at IDC Philippines.
"The tablet market's performance for the rest of the year will still be driven mainly by the education segment due to procurements from other LGUs, as face-to-face classes have remained suspended until further notice due to the resurgence of Covid-19 cases. However, we do not expect the same momentum compared to the previous year, as some local government units prioritize the roll-out of vaccinations. New procurements will be from other cities outside of Metro Manila," Medez added.
This continued surge in demand has encouraged more brands to release more tablets locally, with brands like Samsung, Huawei, Lenovo, and even Xiaomi launching several new models recently. Besides students, the brands are also targeting professionals presenting their tablets both as a  productivity tool and entertainment device.
The Xiaomi Pad 5, for example, is being pushed as portable workstation with its productivity suite. The inclusion of the Xiaomi Smart Pen, on the other hand, allows users to jot down notes on their tablets or express their creativity through their art. The 8MP front camera that supports 1080p promises clearer video conference calls.
As an entertainment device, the Xiaomi Pad 5 features an 11-inch WQHD+ 120hz display that brings content to life with elaborate images with more soft and natural colors, and this is complemented by Dolby Atmos immersive acoustics that offer a louder and crisper sound.
WHERE'S THE PARTY? SONY XP500 REVIEW
LIKE many teens who grew up in the 1990s, I was into OPM rock music as the Eraserheads, Rivermaya, AfterImage, Yano, Rizal Underground and many other local bands dominated the radio waves. My very first "boombox" was a Sony cassette player. It had a single tape deck with a recorder, an equalizer and detachable speakers, and I would play all my favorite songs on max volume. It still works the last time I checked, though I'm sure it would just "eat" up my overplayed cassettes.
I never had another boombox after that, but we did have a mini component that had a CD player soon after. Looking back, it was that Sony boombox that made me such a music fan—and why I probably hoard all sorts of speakers. I think I have around 30 of them stashed all over the house, but most of them are just small personal speakers. So, I was really curious when SONY sent me their SRS-XP500 Party Speaker.
The Sony SRS-XP500 is part of the new X-Series range together with the bigger SRS-XP700 and the smaller SRS-XG500. This trio of speakers can be used indoors and outdoors, and lets you enjoy that loud sound whether you're relaxing in your living room or partying in your garden.
The concept of party speakers certainly isn't new, but Sony's timing with these speakers, launching it in the era of the pandemic, may seem ill-advised given the various lockdowns and quarantines all over the world.
Still, with the holidays fast approaching, and as more people get vaccinated, it looks like we are finally going to have some small face-to-face parties after all, and the Sony XP500 would be the perfect speaker for those reunions.
The Sony XP500 is pretty big, and it's very solidly built and there's nothing flimsy or cheap-feeling about this speaker.
The XP500 has a height of about 2 feet, and weighs around 11 kg (as heavy as a tank of LPG). The actual size and weight aren't really a negative as they are important for the performance of the speakers. These specs are something to take note of in case storage space is a consideration. There are some rubber nubs on one side of the speaker and you can orient these speakers both vertically and horizontally.
It has a mostly plastic body with a metal grill on the front. If you do plan on taking this speaker around on a regular basis, just be sure to wrap it or be extra careful as the exteriors can be a scratch magnet. There are a couple of handles on the top and the bottom, which makes it easier to pick up the speaker and move it around the house, or take it along with you on a trip.
Placed on a soft silicon strip on top of the speakers are the controls. There are buttons for On/Off, Bluetooth, Play/Pause, Volume, and Mega Bass. The controls are responsive, but the buttons are kind of soft and mushy, and some tactile feedback would have been nice.
Download the Sony Music Center app to access more features and get more complete control of the speaker and set sound effects like Mega Bass, Live Sound, customize your equalizer or control the lights via Fiestable.
So does it sound as good as it looks? The quick answer is yes. But….
The XP500 has a pair of front-firing woofers and a pair of center-mounted tweeters and has an extremely one-directional sound, which means its best to position it in front for the best effect.
Sound quality is great, which is something you can expect from Sony. The sound signature is a bit on the warmer side but you can always make adjustments to the equalizer to suit your preference. Instrument separation is quite noticeable and whatever genre you are into, you'll enjoy listening to any song on the XP500.
The volume loudness is also what you'd expect from a speaker of this size—and here comes the BUT: it has to be plugged in.
Like other speakers that charge via an AC port, the XP500 gives you the best performance when its plugged-in. However, when its running on internal batteries—which has an advertised battery life of 20 hours—there's a drastic drop of about 20 percent in max volume. It's not totally a deal breaker as the maximum volume of the XP500 is still pretty loud, but the difference is quite noticeable and it does leave you expecting more from its size.
What I did like is that even on lower volumes, the sound quality remains excellent. If you want to do some quiet listening in the night before you go to sleep, there is still enough dynamic range to make it sound good.
With all that being said, I would recommend the Sony XP500 to those who are looking for a party speaker they could bring on their trips or reunions. It has IPX4 dust- and water-resistance, a fairly long-lasting battery life, and the grab handle makes it very portable. The X500 also sounds fantastic, the MegaBass delivers punchy bass, the light feature is fun and all those ports adds to its versatility—just make sure to listen to the volume difference when its plugged-in and when it just is on batteries so you won't be surprised.