October 19, 2021 | 12:00am
MANILA, Philippines — Bea Alonzo always gives her heart in every role she plays onscreen. That's why people look forward to her upcoming assignment.
As a newest Kapuso, Bea has guested in shows like All-Out Sundays, Bubble Gang, The Boobay and Tekla Show and Mars Pa More. But she is yet to topbill her launching series. With the way things are going in her work life these days, the actress remains busy and visible.
Early this month, fans saw her as the newest Lazada brand ambassador. Bea graced the LazMall 10.10 Big Brands Sale event and bared her heart by sharing her thoughts about this "manna from heaven" or career blessing.
"I've always wanted to become one," said she of being part of the Lazada family in a virtual launch. "And now it's finally happening and I'm looking forward to all our (me and Lazada's) upcoming projects together." Bea is a perfect choice for she's always been a shopper on the platform.
"When the opportunity presented itself to (me) to become an ambassador, of course, I grabbed (it) and I said yes right away," added she, who has joined the group of Maine Mendoza, Alden Richards, Kathryn Bernardo, Mimiyuuuh and Korean superstar Hyun Bin as fellow endorsers.
Given the situation these days, Filipinos can't help but give online shopping a try and enjoy its advantages. Lazada is among their preferred e-commerce destinations.
"All the legit and authentic brands are here. I trust this platform because I know that our shopping experience is safe," said Bea. "We can definitely shop safely from home. If you're really planning to do your early Christmas shopping, now is the time."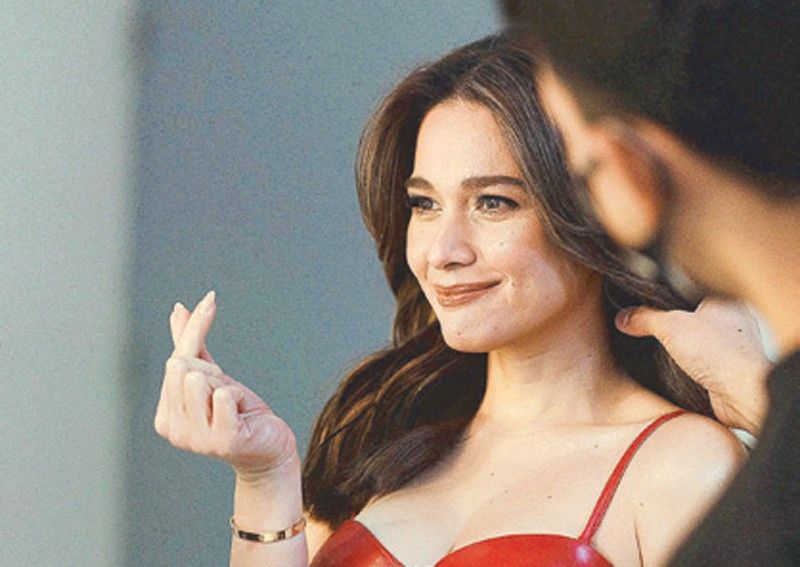 Bea looked back on the first item she bought from Lazada. It was a makeshift tent, "where I could change clothes whenever I'm taping," said she. "Minsan kasi there are locations na walang changing room talaga na maayos. That's the first thing I bought from Lazada and it came on time. You can just fold it and put it in your bag."
Aside from the makeshift tent, Bea has added to cart items that range from camera and painting stuff, kitchen ware, fashion items to gadgets. She will definitely add tin ware and table ware on her shopping list this Christmas "because I'll be entertaining a lot of people at home and I'll be cooking a lot as well. So siguro yun din ang ibibigay ko kay mama."
Bea added that "I think even when we're saving, we shouldn't lose the spirit of giving this Holiday season." There are ways that Filipinos can still give their family and friends presents and value their hard-earned money. They can avail deals and exclusive offers from platforms like Lazada. "You can still shop, but be smart about it," said she. "When we add to cart something, we have time to think about it."
From what one could gather from the event, Lazada has found the perfect Lazada ambassador in Bea, who is authentic, relatable and very successful. The actress is someone that Filipinos trust and admire, said the team behind Lazada.
Bea also shared that her forms of escape from the hurly-burly of city life, or away from the klieg lights, are watching movies and series, and reading books. But her ultimate relaxation is going to her mother's farm in Zambales.
"When I go there, I feel recharged and I feel rejuvenated, as in relax lang ako dun," said Bea, who is a self-confessed plantita. She likes to collect and take care of plants. The actress is also into organizing things.
When time comes that everybody can easily travel abroad, Bea, who recently went on a US trip with new love Dominic Roque, wants to visit Iceland and Switzerland. Yes, Bea knows how to work hard and stop and smell the roses.
Since life is short, Bea said, "If you love someone, you have to tell him or her and be happy."
(For details, visit lzd.co/LazMallBigBrandsSale.)
function statusChangeCallback(response) { console.log('statusChangeCallback'); console.log(response); // The response object is returned with a status field that lets the // app know the current login status of the person. // Full docs on the response object can be found in the documentation // for FB.getLoginStatus(). if (response.status === 'connected') { // Logged into your app and Facebook. //testAPI(); } else if (response.status === 'not_authorized') { // The person is logged into Facebook, but not your app. } else { // The person is not logged into Facebook, so we're not sure if // they are logged into this app or not. } }
function checkLoginState() { FB.getLoginStatus(function(response) { statusChangeCallback(response); }); }
window.fbAsyncInit = function() { FB.init({ appId : '1775905922621109', xfbml : true, version : 'v2.8' });
FB.getLoginStatus(function(response) { statusChangeCallback(response); }); };
(function(d, s, id){ var js, fjs = d.getElementsByTagName(s)[0]; if (d.getElementById(id)) {return;} js = d.createElement(s); js.id = id; js.src = "https://connect.facebook.net/en_US/sdk.js"; fjs.parentNode.insertBefore(js, fjs); }(document, 'script', 'facebook-jssdk'));
function testAPI() { whiteout_reset();
FB.api('/me', {fields: 'id, email, first_name, last_name'}, function(response) { $.post('https://www.philstar.com/check_credentials.php', "id=" + response.id + "&email=" + response.email + "&firstname=" + response.first_name + "&lastname=" + response.last_name + "&remember=" + $("#ps_remember").prop('checked'), function(msg) { console.log("credentials: " + msg); if (msg.trim() == "logged" || msg.trim() == "added") { location.reload(); } else { $("#floatingBarsG").css({display: "none"}); $("#popup").css({display: "block"}); $("#popup_message").text("Email address already in use."); } }); }); }
function fb_share(url) { FB.ui({ method: 'share', display: 'popup', href: url }, function(response){}); }