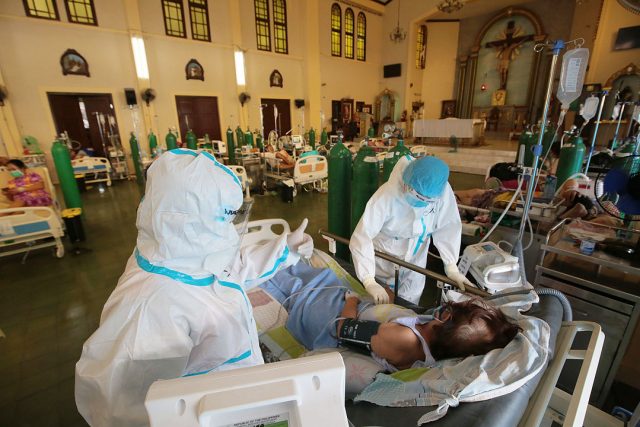 THE HEALTH department has requested the release of another P2.7 billion for the payment of special risk allowances due to 119,353 healthcare workers. 
Health Assistant Secretary Maylene M. Beltran said they have already asked the Budget department for the fund, which will cover additional personnel as requested by various healthcare facilities.  
"The list comes from our operating units. Some or most of them are directly or indirectly catering to the COVID patients," Ms. Beltran told the Senate budget hearing on Wednesday. 
During the hearing, Senators inquired if the additional workers included staff in non-COVID wards, to which Ms. Beltran said that some "utility workers, non-medical and allied medical personnel" were included, but not all have been added to the list.  
Latest government data show 456,013 healthcare workers, or 87% of the total eligible, have received their special risk allowance. — Alyssa Nicole O. Tan