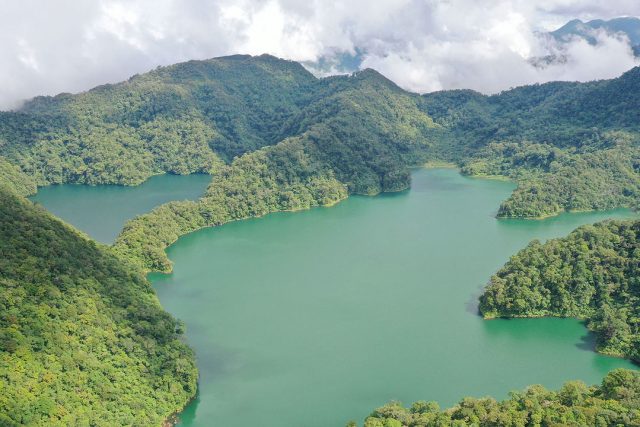 THE SENATE Finance Committee ordered the Department of Environment and Natural Resources (DENR) to revise its 2022 proposed budget with a bigger allocation for protected areas and waste management.   
During Thursday's hearing, DENR presented a P25 billion budget for next year, including P9 billion for personal services, P3 billion for maintenance and operating expenses, and P4.8 billion for capital outlay.  
Senator Cynthia A. Villar, chair of the Committee on Environment, Natural Resources and Climate Change, pointed out that almost 75% or P16.8 billion of the department's planned expenditure was for bureaucracy purposes, leaving only 25% or about P8.2 billion for projects.  
Ms. Villar said based on her knowledge and consultation with the Budget department, overhead costs should not account for more than 50% of the total budget. 
She also said that the DENR's budget proposal does not clearly indicate funds for specific programs and projects such as protected area management, and wildlife conservation, among others.   
Ms. Villar also questioned why declared protected areas across the country are only getting P1.2 billion.   
"Fix this because I cannot agree to that," she said.   
"What they're giving is too small, even though it was what we declared by legislation and presidential proclamation that really needs to be protected," she said in English and Filipino. "Shouldn't the bulk of DENR's budget be sent here… and almost all provinces have a protected area."  
Meanwhile, the DENR allocated only P876 million for solid waste management, of which P774 million will go to a waste-to-energy (WTE) facility in Davao City.  
"Please reassure us that a budget will be provided for marine litter because for your budget, all will be sent to Davao, so none will be left," Ms. Villar said.  
Senator Maria Imelda Josefa "Imee" R. Marcos, meanwhile, questioned whether a WTE plant is an "environmentally correct" project.    
Ms. Villar added that a WTE project should be covered by the Department of Energy.   
DENR-Environmental Management Bureau Director William P. Cuñado said the project is still under discussion with the Energy department and has yet to be given final approval. — Alyssa Nicole O. Tan