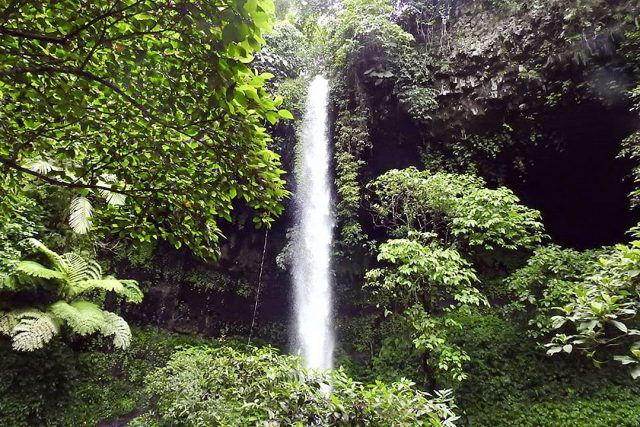 SANTA CRUZ town in Davao del Sur, which hosts one of the entry points to Mt. Apo, has opened all its tourism sites as the municipality is now under less restrictive alert level 2.   
"All our sites are open since the modified general community quarantine and now that Davao del Sur is at alert level 2," Santa Cruz tourism officer Julius R. Paner, told Businessworld in a mixed English and Visayan. 
Aside from day-treks or climbs to Mt. Apo, the country's highest peak at 2,954 meters, the town offers a number of ecotourism and cultural activities in partnership with local communities and the indigenous group Bagobo-Tagabawa.   
Among the newest destinations prepared during the lockdowns are the Bamboo Peak and Tomari Falls.   
Mr. Paner said the Bamboo Peak is a 4.6-kilometer trail that passes through farmlands and tropical rainforest within the ancestral land of the Bagobo-Tagabawa. The trek culminates at a summit 1,106 meters above sea level.   
The Tomari Falls is one of the town's more attractive waterfalls, with a natural cold pool ideal for bathing. 
Mr. Paner said each visitor will have to pay a registration fee of P50, and hiring of a local guide is mandatory at a rate of P500 per group with a maximum of five persons.   
Other tourist attractions in Sta. Cruz are the Bagobo Cultural Village, Passig Islet, Water Tubing in Sibulan River, Mt. Dinor in Sinoron, Pilan River in Sinoron, Tacub Laya Falls in Sinoron, Mt. Loay, and Saliducon Cave.   
There are also some beach destinations in the coastal town.   
"We remain an ecotourism attraction, showcasing outdoor sites and experiences, which is an appropriate tourism product in the new normal," Mr. Paner said.  
The town, located about 76 kilometers south of Davao City, does not require a negative coronavirus test result nor proof of vaccination from visitors. — Maya M. Padillo