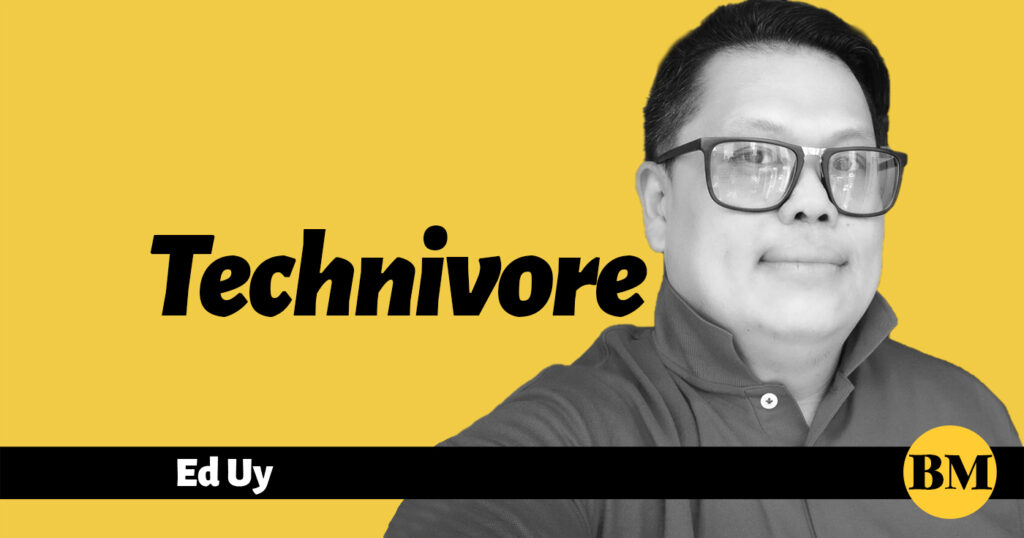 AS we enter the busiest season of the year, expect to see the color yellow joining the orange, green, blue, and red fleet of couriers as they flash through traffic to deliver your latest budol.
Flash Express Philippines is the newest player in the ever-growing courier and logistics service industry. Established only last August 2021, the company is living up to its name, quickly building a solid reputation in the eCommerce logistics industry and completing its nationwide operations.
In an interview with Flash Express Philippines General Manager Engr. John de Guzman Tarampi, he said that in less than three months, the company has been able to exponentially increase its serviceable areas of coverage by opening a total of 117 hubs and centers in the National Capital Region, Luzon, Visayas and some parts of Mindanao.
"We have carefully planned strategically the serviceable areas where we wanted to put up our hubs and distribution centers, and we have considered lots of factors including the geographic locations, area of coverage, communications availability, density and a lot more," Tarampi said.
Services of Flash Express Philippines include door-to-door free pick-up, low COD rates, fast delivery service, 24/7 customer service, 365 days operations—with no holidays.
Aside from its logistics operations, Flash Express Philippines Head of Legal Compliance Atty. Sherry Lou Bernabe said the company also aims to be a one-stop solution by offering other services such as warehousing and fulfillment, financing services, payment facilities, an in-app shop and other eCommerce services.
Part of its mission is to help micro, small and medium-sized enterprises through its (Key Accounts) System or KAs. With the continuous demands of logistics services in the country, Flash Express is offering the KA system to all e-commerce and microbusiness owners who need logistics and delivery services  to carry out their daily operations for efficient handling of their customers' delivery needs. KAs specifically can help business owners to manage their customers' orders and delivery transactions efficiently through an online dashboard making it easy to place orders and print waybills by batch; call a courier for pick up; manage sender, consignee, and pick-up addresses, track shipments, account billing, and COD to receive and manage sub-accounts for different members of the team.
To introduce its services to their target market, PR & Partnerships manager Reginald Rex Pumihic said the company has already signed a business partnership with the country's largest eCommerce company and is forging partnerships with other large, micro, small and medium businesses that require logistics support.
As part of its official launch on November 25, marketing director Dave Khodr said the company has prepared brand and customer activities and those who are using the app or web site can avail current promotions such as discounts on shipping fee, and a Refer and Earn Program that will run until the end of the year.
Flash Express Philippines expects to open 285 hubs and 12 centers nationwide by the end of the year with 10,000 employees to complete the Philippines' first stage plan operations. The Flash Express Philippines app is available for both Google and iOS devices.
BRIDGING THE DIGITAL TALENT GAP IN APAC
THE Asean Foundation and tech giant Huawei signed an MoU to bridge the digital talent gap during the Asia Pacific Innovation Day-Digital Talent Summit 2021 held last week. The online summit brought together policy-makers, researchers and industry experts to share solutions and best practices in building a sustainable ecosystem that will help foster digital talents in the Asia Pacific.
The importance of digital talent in sustainable development was emphasized in the virtual roundtable discussion involving notable speakers from Unesco, International Telecommunication Union (ITU), Lee Kuan Yew School of Public Policy and Maxis.
Another key activity of the summit was the presentation of Huawei's 2022 Asia Pacific Digital Talent Insights. The white paper, which was presented by Senior Consultant for National Digital Talent Development Alex Lee, chronicled the tech company's efforts and journey in fostering digital talent in Asia Pacific.
  Cultivating an innovative ICT talent ecosystem is fundamental to digital transformation. Leveraging shared innovations with win-win outcomes, we can harness the power of ICT skills to fly us into a digital future. Huawei said it will invest $50 million in the next five years to develop 500,000 digital talents in the Asia Pacific region.
The commitment to bridge digital talent gap in Asia Pacific was strengthened with the signing ceremony of memorandum of understanding between the Asean Foundation and Huawei Asean Academy. The agreement highlights both entities' readiness to implement Asean Seeds for the Future, which is a scaled-up version of Seeds for the Future, Huawei's global CSR flagship initiative that has been providing world-class digital skills training for young people across the globe since 2008. Through Asean Seeds for the Future, Asean Foundation and Huawei Asean Academy strive to build the digital capacities of the youth in the 10 Asean Member States so that they can thrive in the era of digital economy.
Here in the Philippines, Huawei also joined the Conference of the Electricity Power Supply Industry (CEPSI) which aims to bring forth thought leadership and action to promote sustainability and social inclusiveness in the region's electricity industry.
Dr. Fang Liangzhou, the vice president and CMO of Huawei Digital Power, said carbon neutrality has become a global consensus and mission, and 44 countries have identified carbon-neutral timings, such as the Europe Union in 2050 and China in 2060. Dr. Fang believes it is going to be one of the biggest trends in the next 30 to 40 years and will be a revolution in power production and consumption, providing unprecedented opportunity of upgrading all industries, bringing a comprehensive and profound revolution to the economy and society.
According to the International Energy Agency, global carbon emissions mainly come from three industries: electricity power, manufacture, and transportation. Electricity power accounts for 40 percent of carbon emissions. And transportation accounts for 21 percent of carbon emissions.
To achieve carbon neutrality, Dr. Fang said power production needs to be low carbonized and power consumption needs to be electrified. Huawei has deeply integrated digital technologies and power electronics technologies to create all-scenario low-carbon energy solutions, covering the whole energy flow from green power generation to efficient power consumption.
Targeting carbon neutrality and clean energy, Huawei has helped customers generate 403.4 billion kWh of green electricity and save 12.4 billion kWh of electricity, which is equivalent to reducing carbon emissions by more than 200 million tons and planting 270 million trees. In the Philippines, Huawei is working with big developers and local partners to build utility, commercial and industrial and residential solar power plants in the country.
Image courtesy of roy domingo