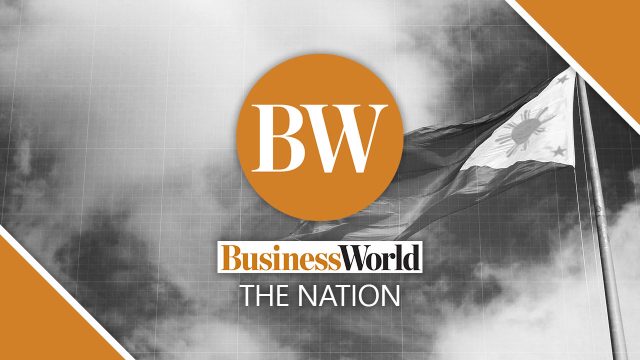 US NAVY carrier strike groups led by the USS Carl Vinson joined Japanese and British forces for military exercises in the Philippine Sea last month, according to the Philippine presidential palace.
USS Carl Vinson and ships and submarines from US, Britain and Japan held the exercises on Oct. 3 to 4, presidential spokesman Herminio L. Roque, Jr. told a televised news briefing on Monday.
The American flagship also held military exercises with the Japan Maritime Self-Defense Force in the South China Sea on Oct. 29 to Nov. 3, he said, citing reports from the National Security Council.
The sea operations brought together more than 15,000 sailors across six nations and "demonstrates the US Navy's ability to work closely with its unmatched network of alliances and partnerships in support of a free and open Indo-Pacific," according to the US Navy website.
The Philippines, China, Vietnam, Malaysia, Brunei and Taiwan claim parts of the South China Sea.
The US, which is not a claimant, has accused China of flexing its military muscle and restricting freedom of navigation in the disputed water. It has pledged to provide security support to its Asian allies.
Last month, Foreign Affairs Secretary Teodoro L. Locsin, Jr. said the Philippines was backing a defense pact that allows Australia to build nuclear-powered submarines using technology that the United States had only previously shared with Britain, saying it could keep the balance of power in the Indo-Pacific region.
BBC News last month reported that a US nuclear submarine had hit a mystery object in the sea.
Tan Kefei, a spokesman for China's defense ministry, has demanded a clear explanation of the incident, the South China Morning Post reported.
The South China Sea, which is important for the regional ambitions of China, is a source of tension in the Indo-Pacific as the US and other Western countries continue to assert freedom of navigation.
President Rodrigo R. Duterte led a foreign policy pivot to China away from the US when he took office in 2016. Less than a year before he steps down, Mr. Duterte has changed his tone toward the US.
He has thanked US President Joseph R. Biden, Jr. for donating coronavirus vaccines to the Philippines. He also restored a visiting forces agreement after suspending it for months.
The two nations are set to hold more than 300 joint defense activities next year. — Kyle Aristophere T. Atienza