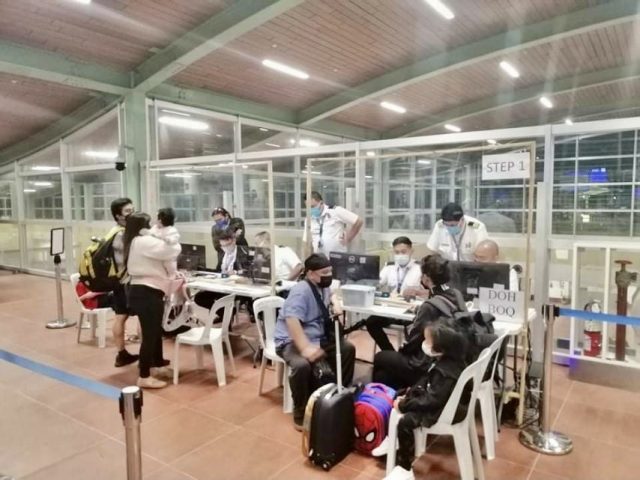 THE BOHOL-PANGLAO airport is now equipped to handle international passengers with the opening of a one-stop center for processing requirements relating to health and quarantine protocols.
The Civil Aviation Authority of the Philippines (CAAP), in a press release on Thursday, said the one-stop shop was launched Nov. 17 along with the arrival of 120 Filipino workers on board a Philippine Airlines (PAL) flight from Bangkok.
"The government has repatriated a lot of OFWs (overseas Filipino workers) displaced by the COVID-19 pandemic since last year. And there are more of them expected to return, which is why DoTr (Department of Transportation) and CAAP aim to prioritize not only their safety and security in our airports, but more importantly, their convenience in our terminals," CAAP Director General Jim C. Sydiongco said.
PAL announced in an advisory posted on its site that its Bangkok-Manila flights on Nov. 17 and 24 will be diverted to Bohol "because of arrival capacity limitations set by government authorities at Manila's airport."
The airline said the re-routing is necessary "to avoid full cancellation" of the flight.
CAAP said the one-stop shop initiative is intended to allow more international flights into the country while maintaining limited arrival capacities at the airports in Manila, Mactan, and Clark.
The airports in Davao in the country's south and Laoag in the north have also been receiving flights for returning overseas workers.
Mr. Sydiongco said they expect further increase in the number of international and domestic flights with the easing of COVID-19 restrictions. — MSJ