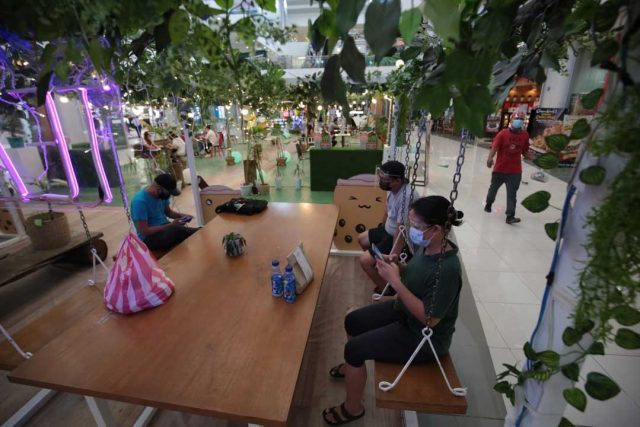 THE DEPARTMENT of Trade and Industry (DTI) said the two-year old child who tested positive for COVID-19 after visiting a mall was an isolated case and the virus transmission should not be immediately linked to the commercial establishment.
"The report of a child testing positive for COVID-19 (coronavirus disease 2019) after visiting the mall may be an isolated case. The child might have gone to different places where the virus might have been picked up. It cannot be said that the child was infected in the mall," Trade Secretary Ramon M. Lopez said in a radio interview on Thursday.
He also reminded the public to be responsible in practicing minimum public health standards as mobility restrictions and other pandemic-related regulations are eased in most parts of the country.
"Ang pag-iingat ay hindi lamang sa gobyerno, kanya-kanyang ingat din tayo (Practicing safety is not just on the government, we have to do it individually)," he said.
Further, Mr. Lopez advised parents not to take their children to enclosed areas such as shopping malls, and instead go to outdoor places.
"If you cannot protect your child, then just go to outdoor (places). Don't bring them to any indoor space, not necessarily malls," he said in a mix of English and Filipino.
Mr. Lopez also confirmed that there is still no national government directive barring children to enter malls.
"In the future, we should no longer depend on lockdown. We have to individually stay safe because we already have vaccines," Mr. Lopez said.
Recently, President Rodrigo R. Duterte called on local government officials to pass ordinances that would ban unvaccinated minors aged 12 and below from public areas.
Mr. Duterte said those below 12 years old or unvaccinated should not be allowed to be exposed to the risk of COVID-19 infection in public places. — Revin Mikhael D. Ochave