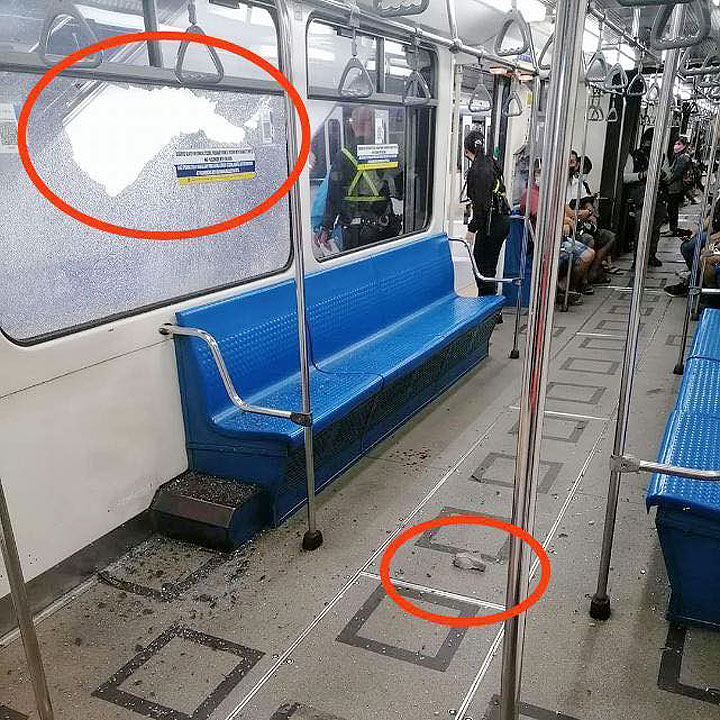 A SUSPECT has been arrested in an incident where a train coach window of the Metro Rail Transit Line 3 (MRT-3) was severely damaged and one passenger injured due to a stone thrown on Sunday.  
The MRT-3 management said 29-year-old Lester Rodriguez was arrested on Sunday evening by Pasay City police.    
"Police said Rodriguez was positively identified by two witnesses as the one who threw the rock at the MRT-3 train," it said in a statement posted on Monday.  
The incident occurred at 6:51 a.m. at the Taft Avenue Station and injured a 51-year-old male passenger.  
Charges will be filed against Mr. Rodriguez, including one for malicious mischief, MRT-3 said. — Russell Louis C. Ku