THE National Economic and Development Authority (Neda) is already preparing 13 sector-wide master plans in identified urban areas nationwide to help these urban corridors adopt smart city principles.
In a recent forum, Neda OIC-Undersecretary Jonathan L. Uy said the plans are being created for the emerging megacities of the Philippines. The megacities in the country are Metro Manila, Metro Cebu, and Metro Davao.
Uy said this would serve as guide in the preparation and implementation of programs and projects for sustainable infrastructure development. The master plans intend to adopt smart city principles in urban mobility, natural and built environment, sustainable energy, and economic competitiveness.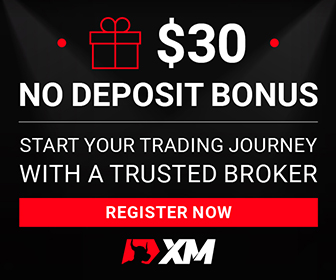 "This point out our emphasis now to look at what they call spatial consideration of infrastructure planning on an integrated basis. As pointed out earlier, this is largely led by the local governments in providing the necessary direction or guidance. So we're increasing our bottom up approach to infrastructure development," Uy said.
Master plans are being created for the Baguio City-La Trinidad-Itogon-Sablan-Tuba-Tulay (BLISTT) growth center; Butuan City; Calapan City; General Santos City; Pagadian City; Metro Iloilo; and Metro Bacolod.
Uy said the list also includes the master plans for Metro Cagayan de Oro; Metro Ormoc; Metro Tuguegarao; Vigan City; Olongapo and its immediate environs; and the Infrastructure and Master Development Plan for Investment Corridors in Central Luzon.
These plans are linked to the Asean Smart Cities Network (ASCN), a collaborative platform where cities from the 10 Asean member-states will work toward smart and sustainable urban development.
The 26 ASCN Pilot Cities include three cities in the Philippines and these are Cebu City, Davao City, and Metro Manila. Cities elsewhere in the region include Bandar Seri Begawan, Battambang, Phnom Penh, Siem Reap, Makassar, Banyuwangi, DKI Jakarta, and Luang Prabang, among others.
"We are now moving forward from the traditional level of service analysis, for those who are very familiar with the economic appraisal of projects. From essentially talking about vehicle cost savings and the like [to] looking more in terms of actually the people centered perspective," Uy said.
"[Essentially we are] looking at people-centered planning for infrastructure development [and] building sustainable infrastructure in the emerging mega cities of the Philippines," he stressed.
Building sustainable infrastructure in Manila means focusing on the public safety and order, public and social services, environment and disaster response-ability; technology enhanced educational delivery; and integrated health-care management.
Three projects associated with this are the upgrade of the Command Center which utilizes cloud-based technology; e-education to allow students to practice and review lessons with teacher supervision; and e-health to integrate records, including hospital and patient management systems as well as operating room supervision.
In Cebu City, the focus is on personal safety and security as well as mobility. Uy noted how, in the past decade, Cebu has experienced a worsening of the traffic situation.
     This worsening traffic is behind the move to create an Automated Citywide Traffic Control System to enhance traffic regulation and enforcement as well as the construction of a Bus Rapid Transit System that aims to operate as an intra-city mass transport facility.
The target operation of Phase 1 of the BRT is this year while Phase 2 of the BRT, which involves a 15- kilometer extension of the facility, will be completed by 2025.
For Davao City, Uy said the focus is on public safety and security as well as building infrastructure for smart mobility.
This means creating a converged command and control center to develop technological solutions that will improve public safety and planning.
The projects also include an intelligent transport and traffic system with security to enhance traffic management capabilities by leveraging technologies and solutions.