The production of engineered bamboo as substitute for good lumber to help fight deforestation and climate change, among others, was envisioned by Environment Secretary Roy A. Cimatu.
"Bamboo reduces the need for timber resources, and helps greatly in carbon sequestration, in biodiversity conservation and in low-cost rehabilitation of degraded lands," the Environment chief said in his speech at the first Asean Bamboo Congress in 2019.
Giant grass
Bamboos are not trees. They are "giant grass" belonging to the grass family.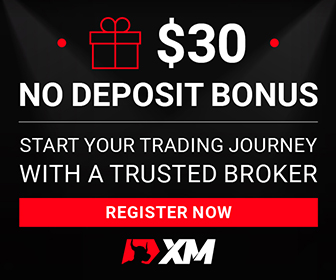 They are among the fastest-growing plants in the world.  Certain species of bamboos can be as tall as 30 feet.
Bamboos are an important economic resource as they can be used for building materials, as a source of food and as a versatile raw product.
Bamboos are also being used in making furnitures and handicrafts in the Philippines.
Its most common species in the country are the kawayan tinik, buho, giant bamboo and bulo.
Bamboo technology
Researches and innovations on the uses of bamboo are currently being done by different sectors, including the Department of Science and Technology's Forest Products Research and Development Institute, and the private sector.
The Base Bahay Foundation Inc. is raising the profile of bamboo that is traditionally used in the country in building nipa huts, as a sustainable building material through research and innovation, and to reintroduce it in mainstream construction.
The foundation has established a "bamboo laboratory," called the Base Innovation Center (BIC), which is focused on alternative building materials, especially for socialized housing sector.
BIC opened at the start of the year in Manila as the research and development arm of Base Bahay in order to ensure a continued testing and knowledge improvement on the overall application of the foundation's Cement Bamboo Frame Technology.
Building sustainable communities
Partnering with like-minded organizations, such as Habitat for Humanity, to build sustainable communities with affordable housing across the Philippines, Base Bahay has so far established 12 communities and provided livelihood for around 1,000 families, or more than 5,000 individuals using the foundation's unique technology.
"Establishing BIC has put us at an advantage in terms of research, and has opened up a flurry of partnerships," said Pablo Jorillo, Base Bahay general manager.
"BIC allows our partners to see what we can offer them and lets us elaborate on the different construction methods and design elements that we can study for bamboos, such as wind and seismic designs," Jorillo added.
Mainstreaming bamboo construction
One of Base Bahay's main thrusts is the creation of a National Structural Code for Bamboo. It is currently working with the Association of Structural Engineers of the Philippines to promote its proposed Code.
This move was further encouraged by the publication in June of a new standard on a structural design using bamboo poles by the International Organization to Standardization 22156:2021
"This milestone is a significant step for the mainstreaming of bamboo [as] construction [material] around the world," Jorillo said.
Base Bahay aims to establish bamboo as part of the building code not just in the Philippines, but in other countries as well, Jorillo said.
At the moment, BIC's research touches on a variety of projects, including the characterization of five different bamboo species in the Philippines, which it is working on in close collaboration with the De La Salle University-Manila.
Interviewed by the BusinessMirror via Zoom on November 25, Jorillo said Base Bahay's Cement Bamboo Frame Technology, which it has been promoting for socialized housing, has been scrutinized by various institutions.
It has received a certification from the Accreditation of Innovative Technologies for Housing, which includes the UP Building Research Service, National Housing Authority, Department of Trade and Industry (DTI),  Construction Industry Authority of the Philippines  and the Housing and Land Use Regulatory Board.
Durable, long lasting, economical
Jorillo said the technology can withstand strong typhoons and earthquakes, which commonly occur in the Philippines.
He added that with the treatment process developed by BIC, it can last for 25 years.
"Untreated and exposed to elements, bamboo can only last one year to two years," he said, adding that anay (termite) and bukbok (wood borer) are natural enemies of bamboo.
"However, properly treated, there's clear assurance that the minimum service life of bamboo is 25 years," Jorillo told the BusinessMirror.
Using bamboo instead of steel also saves a lot of money in socialized housing, Jorillo pointed out.
"When we sought for accreditation, we came up with cost comparison between using concrete hollow blocks and bamboo. [Bamboo use] saved about 37 percent," he said.
He said the savings in construction can be bigger if more bamboo materials are used, such as in socialized housing.
Communities can save more, he said, if they create a bamboo plantation, and use them for their projects applying the Cement Bamboo Frame Technology, which, he added, can be used for free.
He said Base Bahay is actually teaching communities how to process bamboo and use the technology as part of their advocacy.
Fighting climate change
Jorillo said promoting bamboo as a construction material alternative to wood is beneficial to the environment, and helps in the fight against climate change.
Planting bamboo alone, he said, means increasing the capacity for carbon sequestration.
Bamboo grows very fast and can regenerate after cutting, unlike trees, he said.
It can be harvested every two to three years, which means supply can be sustainable, he said.
China's bamboo forest can sequester carbon up to 1 billion tons by 2050 from the current estimate of 700 million tons in 2010.
Like wood, bamboo's carbon sequestration capacity is endless as long as it is preserved and used in construction.
Economic opportunity
Jorillo said Base Bahay's various partners are into processing bamboo, and could actually plant and process bamboo for construction materials for socialized housing using its technology.
Jorillo said the DTI and the Philippine Bamboo Industry Development Council are working to increase the number or the area coverage of bamboo plantations in the Philippines to help reduce the country's dependence on steel as a construction material.
As of 2021, the areas planted to bamboo in the country is 84,000 hectares, but it is still not enough to promote its use in socialized housing or for the country to become an exporter, Jorillo said.
According to Jorillo, bamboo can also be used in building interiors as a substitute to concrete stud, as panel interior, in ceiling as an insulator, or even as tiles.
Processed bamboo, like plyboard, can also be used in construction, he added.
Under Environment Chief Cimatu helm, bamboo is a priority planting material for the National Greening Program, which will give it a boost.
Image courtesy of Hilti Foundation/Base Bahay photo