Although it is a Third World country, the Philippines can still play an important role in the global effort in the fight against climate change.
It can choose a different approach, which underscores its relevance to the long-suffering working Filipino families that would also hasten, as a co-benefit, the low carbon development of the country in the short and medium term.
"Climate change may be bigger than everything else, but it is not necessarily more important than addressing poverty, livelihood,   biodiversity, education, jobs and securing the good health of our citizens. Air quality alone is costing us P4.5 trillion a year, or 23 percent of our GDP annually," said Renato Redentor Constantino, executive director of Institute for Climate and Sustainable Cities (ICSC), at the recent Pilipinas Conference 2021 titled, "Strengthening Cooperation for a Green and Sustainable Recovery: A Part of EU-PH Trade and Sustainability Discussions 2021." It was organized by Stratbase ADR Institute.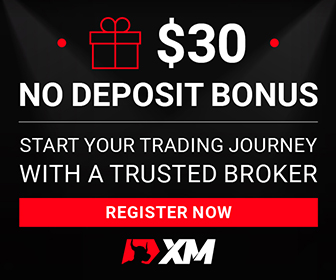 Constantino noted majority of the data and information he shared was based on a paper released in August and authored by Dr Toby Monsod of the UP School of Economics, Sara Ahmed of the Financial Futures Center and Golda Hilario of ICSC.
In the recently concluded 26th United Nations Climate Change Conference of the Parties held in Glasgow, Scotland, Constantino said the Philippines called for a different pathway to decarbonization.
The pathway is anchored on resetting the country's nationally determined contributions, or non-binding national plans highlighting climate actions, so that national imperatives for climate risk resilience and climate-smart development and global mitigation requirements are better served.
He explained the rationale was to to strengthen the Philippines's contribution to the Paris Agreement, where adaptation and resilience are considered the country's anchor and sustainable development in its context, instead of the incredibly narrow greenhouse gases inventory-centric approach.
He urged the government to tackle climate change  with a broad approach.
For instance, if it pursues an emissions-reduction strategy, the government must integrate into a larger transition strategy focused on achieving sustainable, inclusive and resilient economic development.
Constantino pointed out that the government must develop the right messaging so the people will know and realize the importance of the programs in saving the environment.
"If the public cannot identify with the developmental goals arising from their government's climate strategies, the political consensus required to make increasingly difficult decisions further down the road will simply be too hard to achieve or, if realized, it will be hard to sustain," Constantino said.
"We need to get our acts together urgently," he added.
Although it presents a colossal challenge, Constantino pointed out that climate change gives the country an opportunity to pump-prime the economy.
He explained that climate change compels the country to upgrade everything, from urban services to logistics, food supply, and supply chains, including transport infrastructure that should be designed to move people instead of cars.
Citing the UP study, he said 88 percent of Greater Metro Manila families—with the same number probably for the entire country—do not own cars.
"We have been prioritizing the needs of the minority through private car-centric infrastructure. Even if we electrify cars, we will again be serving only the needs of a few. It doesn't make sense," Constantino argued.
He said the growing number of people in Metro Manila alone  are pursuing active mobility through cycling, which is a good sign that people are responding to the call for transport sustainability.
"Thankfully there is a revolution underway in the form of active mobility. With an estimated at least 500,000 commuters in Metro Manila alone on the road daily,  [many] pedalled because they have long been frustrated at the neglect of their needs," he noted.
"Protected, interconnected bicycle lanes and facilities continue to develop rapidly, supported by more and more national  agencies, local governments and businesses. Not because of [the] Paris [agreement] or climate [change], but because it makes practical development sense to move people instead of cars," Constantino explained.