By Tamia Reodica
Despite these challenging times, nine-piece band Ben&Ben are driven by their unwavering courage to do what they love: make music they believe in and share it with the world. At Kuwaderno: A Ben&Ben Online Concert streaming on December 5, 2021, the band will play their most daring releases yet in an equally ambitious show filmed at the Smart Araneta Coliseum.
Kuwaderno as a mosaic of collaboration and different art forms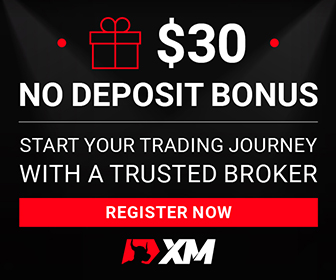 Ben&Ben are performers as much as they're musicians—their infectious and energy-filled live performances have roused local productions and international festivals. Yet when the pandemic stopped concerts in the Philippines, the band carried on playing mostly online private shows. Eventually, they released their sophomore record Pebble House, Vol. 1: Kuwaderno last August.
"Since we're in this new era of an album and new songs, when will we get to fully, to the best of our abilities, premiere in the best way possible these new songs?" shared Miguel Guico, one-half of the band's twins. They found their answer in dreaming up a show as grand as Kuwaderno with different creative forms and partners to give justice to their new material.
The spirit of collaboration is the heart of Kuwaderno. With directors Paolo Valenciano and Maribel Legarda, the Philippine Theater Association (PETA), and veteran light designer Shakira Villa-Symes, the show will melt together visuals, drama, dance, orchestra, and technology to convey the emotions that Ben&Ben's latest record brims with.
How visuals express and complement the band's live music
Within the confines of virtual formats, it's no easy feat to replicate the actual experience of seeing a show. Because of this, the band and the production team focused on making the most of the audiovisual medium. The show will push the band's performances further by complementing the live music with an elaborate visual aspect.
Performers from PETA, choreographed by Gio Gahol, are to add a physical expression of the music with acting and dance. Attention was also painstakingly put in the intentional details of the production design—from lighting down to the composition of the camera—to make show-goers feel like they're actually watching in the wide expanse of the Coliseum.
Fans can also expect to see sides to the band's performances that only a video-recorded concert can show. "We get to bring you guys with us on stage and show you a level of intimacy and closeness to the instruments and the band that we wouldn't really be able to do in a live setting," percussionist Andrew De Pano shared. The band also recommends that show-goers watch with good audio devices to hear the production best.
The path paved by Pebble House, Vol. 1: Kuwaderno
Why go the extra mile with Kuwaderno: A Ben&Ben Online Concert in a time like this? The band firmly believes a show of this scale will enhance their new songs when played live. After all, Pebble House, Vol. 1: Kuwaderno is about pushing boundaries.
On the risks taken in the record, Miguel's conviction reflects the band's excitement: "It really feels like day one ulit. Since it's a new kind of sound we're working on, whenever you introduce something, you have to fight for it in a way…the same fighting spirit we've had since we started, I think we're feeling that now. "
The album, its name inspired by the pebble-covered street where the band's respite sits, was borne out of their opportunity to live and breathe music together. This total immersion and collaboration in a time of turmoil paved the way for their boldest release yet, sound and theme-wise. "Yung album itself, mas naging matapang kami sa pagkuwento…naging mas malalim yung gusto naming sabihin," mused the band's bassist Agnes Reoma.
For a record with so much depth, light and courage, it's monumental that the nine-piece band created and released it despite these difficult times. There's much to look forward to as they premiere Pebble House, Vol. 1: Kuwaderno live on a scale that mirrors their relentless boldness as a band.
Kuwaderno: A Ben&Ben Online Concert streams on December 5, 2021 from 8pm to 11pm. Tickets can be purchased on digital streaming platform KTX.ph.