A TOTAL of 165 party-list groups will participate in the raffle to be conducted by the Commission on Elections to determine their ballot positions in the 2022 polls.
In Resolution No. 10735, the Comelec en banc determined the concerned groups are eligible to join the raffle to be held at 10 am on December 10, 2021.
Of the groups qualified for the raffle, 152 are registered party-lists, while 13 still have pending applications for registration.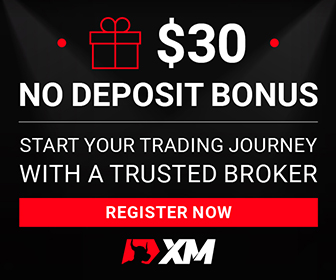 The registered party-list groups include SAGIP, 1-PACMAN, 1TAHANAN, 1-CARE, ABANG LINGKOD, API, ABEKA, ABONO, ACT AS ONE, ACT TEACHERS, ACTS-OFW, A TEACHER, AKO OFW, ARTE, AGIMAT, AGRI, AGAP, ANGAT, AKBAYAN, AKO BICOL, AKO BISAYA, AKO BISDAK, AIA, AKO PADAYON, AKMA-PTM, AKAP PINOY, AKTIBONG KAAGAPAY, ASAP, ANAKALUSUGAN, ALONA, AP PARTYLIST, ALTERNATIBA, ALSA BISAYA, ANG PROBINSYANO, AN WARAY, AMIN, ANAKPAWIS, AAMBIS-OWA, 1-RIDER PARTYLIST, ABP, ANG KABUHAYAN, AKKK, AKO LP, ANG KOMADRONA, ALIF, MATA, ANAC-IP, PAMILYA MUNA, ANGKLA, ACT-CIS, ABS, ASENSO PINOY, APEC, AASENSO, and ABANTE PILIPINAS. BABAE AKO.
Also considered as registered are BAHAY, BHW, BAYAN MUNA, BTS, BAGONG HENERASYON, BICOL SARO, BG PARTY-LIST, BUHAY, BUNYOG, BUTIL, CANCER PARTY LIST, CIBAC, SENIOR CITIZENS PARTYLIST, CLICK PARTY, CWS, COOPNATCCO, DAMAYAN, DIWA, DUMPER PTDA, DUTERTE YOUTH, FRONTLINERS ANG BIDA, GABRIELA, GP PARTY, H.E.L.P PILIPINAS, HOME OWNER, HUGPONG FEDERAL, IPATUPAD, KABAKA, KABALIKAT, KABAYAN, KAPUSO-PM, KABATAAN, KALINGA, KAMALAYAN, KAPAMILYA, KASAMA, and KM NGAYON NA.
The other remaining registered groups are MAYPAGASA, P3PWD, KOOP-KAMPI, KB, KUSUG TAUSUG, LPGMA, LUNAS, MAGDALO, MAGSASAKA, MAHARLIKA, MALASAKIT@BAYANIHAN, MANILA TEACHERS, MARINO, AYUDA SANDUGO, MORO AKO, ANGAT PINOY, KONTRA BROWNOUT, ABB-NFCPI, MARVELOUS TAYO, OFW FAMILY, ONE COOP, OFW, 1-UTAP BICOL, 4PS, PTA, COCOMAN, PLM, PASAHERO PARTYLIST, PDP CARES, PVAID, PEACE, PRAI, PHILRECA, PPP, BUKLOD FILIPINO, PINUNO, PROBINSYANO AKO, PATROL, PBA, RAM, RECOBODA, S.M.I.L.E, STL, SILBI, SOLID-CHANGE, SUBANEN, TRABAHO, TGP, TUCP, TINGOG, TODA, TULUNGAN TAYO, TURISMO, TUTOK TO WIN, 1-ANG EDUKASYON, UNITED FRONTLINERS, USWAG ILONGGO, WOW PILIPINAS, and YACAP.
Those with pending incidents are L.O,G.R.O. KUSINERO, AKO MUSIKERO, BPO, BARKADAHAN, MALABUNG, MALASAKIT MOVEMENT, MOCHA, MAAGAP, PAMILYANG MAGSASAKA, PSIS, PASADA – CC, UFCC, and UNITED SENIOR CITIZEN.
Comelec explained that being included in the raffle does not guarantee the party list can no longer be excluded in the ballot.
"At any time, prior to the publication of the final listing, the Commission has the authority to exclude any party-list groups, organizations, or coalitions subject to the pending incidents," the Comelec en banc said.
Meanwhile, Comelec declared  107 party-list groups are no longer eligible to participate in the raffle after their petitions for registration were denied.
These include 1-AMPA, 1-ATPINOY, 1-BANSA, A.N.A.K, ABANTE BARANGAY, SAMBAYANAN, ASPA, AKO BALIKBAYAN, AKO BREEDER, BATANG PINOY, AKO TANOD, AKO VENDOR, AKO'Y TECH VOC, AKMMA INC, AKSYON LEGAL, ALALAY NATIN, AKAP, ALAY SA PAMAYANAN, ALZA, ABANTE MASA, ARISE, ALLIANCE, AMUPRA, AKONA, AMBAGAN, ANGKOP, ANG KAMPILAN, APAT DAPAT, SINAG, ANG TANOD, ANG TINIG NG SENIORS, ATM-PL, ANGAT AHON MAGSASAKA, AMK, ATAI, AWAT MINDANAO, ANUBA PILIPINAS, ARAL, ATING GURO, ATLETANG PILIPINO CORP, and AYUDA.
Also denied registration were BAHAY KUBO, BBG, BPO CIRCLE, CCWAI, CCW, CHAMP INC, CYMPIL-PARAK, DUTERTE KBGAN, DUTERTE ATIN TO, NAPSPHIL/ESC, ABANTE MIDWIFE, FAMES, FLAG-MAHARLIKA, FPJ, GUARDIANS INC, BATANG MAYNILA, GREEN FORCE, IWI, ILOCANO DEFENDERS INC, MIPCPD/IPEACE EPANAW, ISDA PARTY, JUAN PINOY, KABALIKAT NG PILIPINO, KPP-PL, AKO KAIBIGAN, KALSADA SWORD, KAMAIDA, KAAKBAY, ANGAT KABUHAYAN, KILUSANG PAGBABAGO, KP-LOI, KANEGOSYO,
The other remaining groups with denied registration are EMPLEYADO, INC, LIBRO, LTODAP, LGBTQ PLUS, LBP, LUNAS AT GAMOT, MALAY DEMOCRAT OF THE PHIL, MAMAMAYANG LIBERAL, MEDCANN, MOTOR, OFWS MRRD, MRRD NECCC, SOLO PARENTS, NORAA, NPIC, NETIZENS, NURSES UNITED, 1 TESDA CORE, ONLINE, PK, PBP, PASAHERO, PASTOR INC, PESANTE, #5PSORG, PCAP INC ONE CRIMINOLOGY, 4PS, SAFETY FIRST, MANIBELA, SAMAHANG NAYON, TDP TRUCK DRIVERS, UMA ILONGGO, VOICE PHILIPPINES, and WACCAA.
Comelec will announce the results of its raffle for party-list groups within 15 days after the conduct of the raffle and its publication in two newspapers of general circulation and in the official website of Comelec.