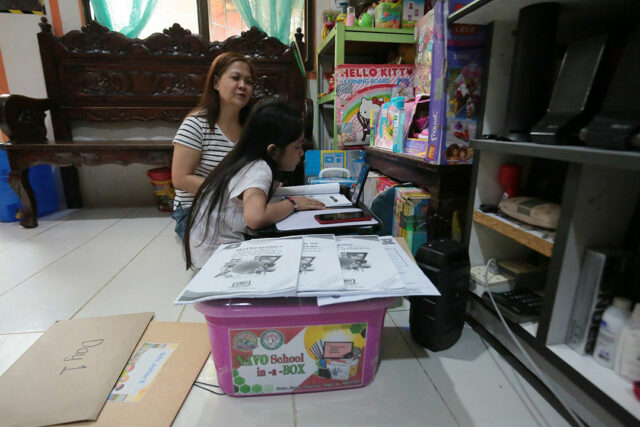 EDUCATION ADVOCATES, including parents and teachers, want candidates in the May elections to present their concrete plans on helping elementary students recover from the learning setbacks suffered in the last two years due to restrictions prompted by the coronavirus pandemic. 
"Education is an election issue," Roy Loyosa from the Coalition for Bicol Development said during a live-streamed webinar on Wednesday.
The coalition is a partner of the Advancing Basic Education in the Philippines (ABC+) Project, an initiative of the Department of Education (DepEd) supported by the United States Agency for International Development (USAID).
"What is the post-quarantine set-up for Filipino early grade learners and how do we ensure that no Filipino child is left behind?" he said.
Teachers, parents and other education advocates said it is crucial to improve local and community-based interventions directed at early grade learning, or the kindergarten to grade 3 levels. 
A teacher and parent said online learning, which was adopted since 2020, is not really suitable for these levels as face-to-face interaction is an important part of the education process for this age group.
"Interaction between students and their teacher, an important process for literacy, numeracy, and socio-emotional learning, is strained in an online set-up," Eden Capas, a grade 2 teacher said.
Quentin Atienza II, education governance manager of ABC+, said a localized strategy requires everyone's participation. 
"Education, especially early grade education, is not the responsibility of the education sector or DepEd alone," Mr. Atienza said. "Everyone, from the local government units to the private sector, has an important role in helping teachers and parents improve early grade learning." — Jaspearl Emerald G. Tan