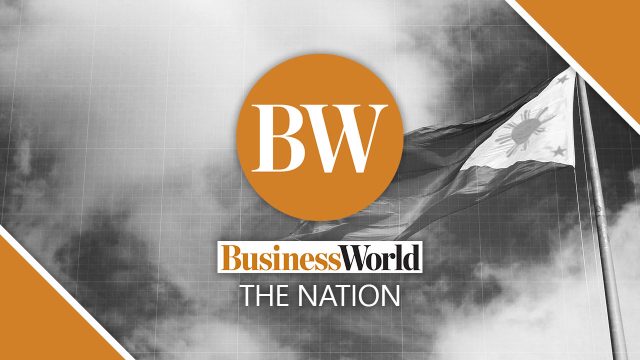 THE UNITED States' "ongoing tug of war" with Russia over the situation in Ukraine is comparable to its trade and maritime tensions with China, and the Philippines should be wary of being used as a proxy by superpowers, a global think tank said on Wednesday. 
"The Philippines should avoid following the footsteps and avoid the fate of Ukraine," Philippines-BRICS Strategic Studies (Phil-BRICS) political analyst Anna Rosario Malindog-Uy said at the Pandesal Forum. 
She said Ukraine, which is bracing for defense as Russia has reportedly started to send troops in breakaway border areas, is being used as a pawn in the geopolitical maneuvers of the US because of its strategic geographical location. 
"The country (Philippines) should refuse and prevent at all costs the possibility of being a proxy or a pawn of any superpower in their proxy wars," Ms. Uy said, as this is not aligned with core national interests and will only add burden to the territorial dispute in the South China Sea. 
Phil-BRICS President Herman T. Laurel noted that the US had used the Philippines as its Ukraine in the South China Sea since post-martial law — until President Rodrigo R. Duterte came into position in 2016 with his China-friendly policies.
"President Duterte sinks the US pivot to Asia by reversing the course of events between China and the Philippines from mutually defeating conflict and destabilization of Asia as a whole towards mutually beneficial dialogue, cooperation and trade, thereby stabilizing the Asia region for continuing economic construction and prosperity," he said during the same forum. 
Senator Panfilo M. Lacson, Sr., who is gunning for the presidential seat, noted that all countries, including the Philippines, will be affected by sanctions that are intended to pressure Russia, a major oil supplier, against an all-out invasion on Ukraine. 
"Let's not say that Ukraine is far from us," he told reporters on Wednesday.
"If all NATO (North Atlantic Treaty Organization) countries, the members of the European Union, the US, Australia simultaneously impose economic sanctions on Russia because of the invasion, that will indirectly hit our economy," Mr. Lacson said, noting the impact on an already historically high global oil prices.
Also on Wednesday, Foreign Affairs Secretary Teodoro L. Locsin, Jr. reiterated his commitment that the Philippine government would prioritize the safety of Filipinos in Ukraine. 
"Our chief and singular concern is to take out of harm's way our fellow Filipinos in Ukraine and bring them to the nearest places of safety by the fastest possible way," he said in a statement.
Six Filipino nationals, including one with a baby, have been repatriated from Ukraine, and received funding assistance from the Philippine Embassy in Warsaw.
There are about 380 Filipinos in Ukraine, including immigrants and workers. — Alyssa Nicole O. Tan