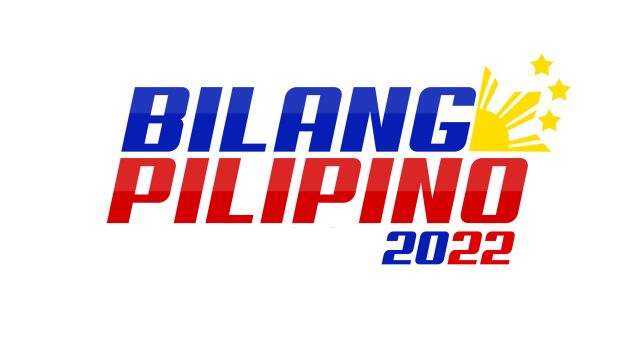 THE AGRICULTURE development platform so far presented by presidential candidate Leodegario "Ka Leody" de Guzman, known as a labor leader and also son of farmers, is his strongest campaign agenda, according to political analysts.
"Ka Leody can craft very realistic and grounded policies on agriculture because he is one with those in the sector," Froilan C. Calilung, an assistant political science professor at the University of Santo Tomas told BusinessWorld in a phone call on Saturday. "When you know the problems very well, it will be easier to craft solid solutions to these existing predicaments."
He noted that Mr. de Guzman has been the only one among presidential aspirants who has elaborated on improving the country's agricultural sector. 
The labor leader has said in televised presidential debates that if elected, he plans to invest in research and development for the agricultural sector as well as put in more funds for post-harvest facilities.
"That (empowering the agricultural sector) would benefit us a lot since based on government figures, our economy is predominantly agricultural," said Dennis C. Coronacion, who heads the UST Department of Political Science. 
About 43% of the country's workforce are in agriculture, data from the Philippine Statistics Authority (PSA) showed. The Agriculture, Forestry, and Fishing sector, however, only contributed 10.2% to the economy last year, the lowest among major industries. 
"The foundation of our economy's improvement rests on our countryside, where our farmers and fisherfolk live," Mr. de Guzman said at the televised Sonshine Media Network International debate held Feb. 15. 
The Partido Lakas ng Masa standard-bearer also plans to allocate P125 billion to help micro, small and medium enterprises (MSMEs), which he sees as a means for job creation. 
"It actually feels good to know that a presidential candidate thinks seriously about the plight of the small businesses since this is one area that our national government has continuously neglected notwithstanding its significant contribution to our national economy," said Mr. Coronacion. 
MSMEs account for 99.51% of all businesses in the country, based on 2020 PSA data.  
Mr. Calilung, however, noted that while strengthening MSMEs could benefit the economy, Mr. de Guzman's aim to cut down dependence on foreign direct investments may be difficult to implement.
"Our country's markets are dependent on foreign markets and favor a business-friendly climate, which would make this drastic shift in economic policy difficult to execute," he said. 
Mr. de Guzman also plans to impose a wealth tax on the country's 500 richest individuals, and use the collection to improve other industries and to pay the country's debt. 
Finance Secretary Carlos G. Dominguez III said last year that the proposed wealth tax law could initially realize gains in collections, but could discourage long-term growth and investments.
"I think a Ka Leody presidency would disrupt, if not bring to an end, this close relationship between big businesses and national government," Mr. Coronacion said. "It would mean big private companies would no longer enjoy the privileges they have been given access to for several decades now." 
VP BETS
Meanwhile, vice presidential candidates who participated at a debate organized by CNN Philippines on Saturday night disclosed which Cabinet post they want to assume should they win in the May election.
Senator Francis "Kiko" N. Pangilinan, who is running in tandem with Vice President Maria Leonor "Leni" G. Robredo, said he would prefer a Cabinet post related to agriculture and fisheries. 
The senator touted that among all vice presidential bets, he is the only one who has a track record in public service relating to addressing hunger, high prices of food, and other challenges faced by the agriculture sector.  
Mr. Pangilinan said that as food security chief under the administration of the late President Benigno S.C. Aquino III, he was responsible for stopping the increase of rice prices by waging a crackdown on rice cartels and smugglers.
He said that under his stint as food security czar, the National Food Authority rejected bids from Thailand and Vietnam four times due to alleged bribery schemes that caused higher rice import prices. He claimed the government was able to save about P7 billion because of his anti-corruption campaign. 
At the same debate, progressive writer and activist Walden F. Bello, the running mate of Mr. De Guzman, said he wants to head the Department of Finance.
"Ka Leody and I will have a tax on the top 750 billionaires in the country and this will be for social programs that will go and benefit the vast majority of our people," Mr. Bello said.
Meanwhile, candidate Rizalito Y. David of the Democratic Party of the Philippines said the next Philippine president should create a commission for moral renewal and cultural restoration, which he wants to head. 
"We need to restore the morality of our nation for us to progress." 
Candidate Manny S.D. Lopez of the Labor Party Philippines said he wants to head the Department of Trade and Industry and help the country's pandemic recovery.
"We will be facing severe challenges in the coming years and economic recovery is a must to help uplift the lives of our people," he said.
Manila Mayor Francisco "Isko" M. Domagoso's running mate, cardiologist Willie T. Ong, said it will be up to the next president if he will be tasked to head the Health department or another health sector-related post.
"It depends on whether the next President would appoint me to the Department of Health or would want me to have an overview of our health sector," he said. "If the president wants me to help in distribution of cash aid, it's also fine with me." 
VACCINE PLAN
In another development, BHW Party-list Rep. Angelica Natasha Co called on presidential candidates to present how they plan to secure the country's future coronavirus vaccine supply. 
"Each candidate should be asked how they will make sure there is enough supply of vaccines (vaccine security) if they are elected as president," Ms. Co, whose party represents community-level health workers, said in a statement in Filipino. 
Ms. Co said the presidential bets should already be making "preparatory steps on transitioning their COVID operations on June 30 in case they win in their elections."— John Victor D. Ordoñez, Kyle Aristophere T. Atienza, and Jaspearl Emerald G. Tan