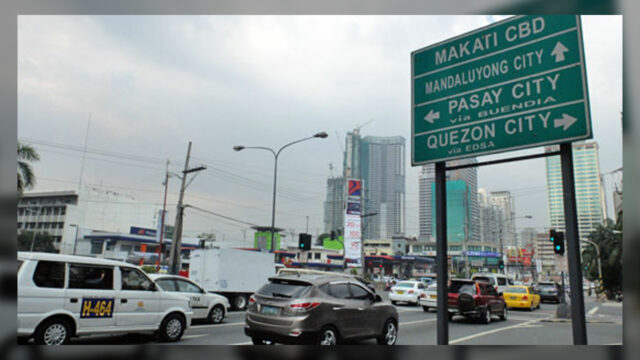 MAKATI CITY is reimposing by March 16 the full number coding scheme, wherein a vehicle is banned from roads once a week based on the license plate's last number. 
The city government made the announcement through its verified social media pages on Tuesday, ahead of a decision by the Metro Manila Development Authority (MMDA), which covers the entire capital region. 
Makati, a business and commercial hub, has maintained a modified coding scheme over the last two years despite the suspension of the policy in the rest of Metro Manila while mobility restrictions were in effect due to the coronavirus pandemic. 
MMDA, governed by the 17 mayors of the National Capital Region, announced earlier this week that it is assessing when to fully reimplement the coding scheme as the metro returns to the most relaxed lockdown level starting March 1. 
The coding scheme, intended to address traffic congestion by reducing the number of vehicles allowed on roads, was reimposed Dec. 1 last year but only from 5 to 8 p.m. for private vehicles and 5-9 p.m. for light trucks along EDSA between Magallanes and North Avenue. 
Under the full coding program, the ban on specific vehicles is in effect from 7 a.m. to 8 p.m. on weekdays, with some exceptions during certain hours as decided by local governments. — MSJ