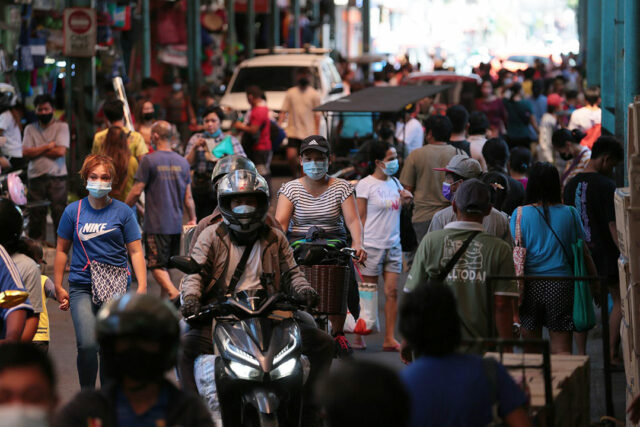 CORONAVIRUS ALERT level declarations should now be transferred to local governments (LGUs) as the country continues to record a decline in infections, a provincial governor said.    
"I prefer to give only local governments, municipalities, cities or provinces the power to determine and say what the alert level will be in their respective localities," Sorsogon Governor Francis Joseph G. Escudero, who is running for the Senate in the May election, said in a mix of English and Filipino in a statement on Wednesday. 
Since the start of the pandemic in March 2020, a national inter-agency task force determines the alert level for specific areas and local governments issue orders in line with national guidelines.  
"The local chief executives probably know better what the situation really is than the one who decided for us in that regard," he said. 
Mr. Escudero cited his home province as an example, which has been under Alert Level 2 for a long time despite more than half of the province's villages being free from coronavirus cases.   
The 5-level alert level system determines mobility and other restrictions, with 1 being the most relaxed. The capital region Metro Manila and 38 other areas are under Alert Level 1 from March 1 to 15. 
"I have seen more best practices in the provinces as well as in the cities and municipalities in our country that can be learned by the IATF (Inter-Agency Task Force) and DoH (Department of Health) compared to the fact that we are forced to comply with certain laws that are not appropriate or appropriate in our area," Mr. Escudero said. — Alyssa Nicole O. Tan