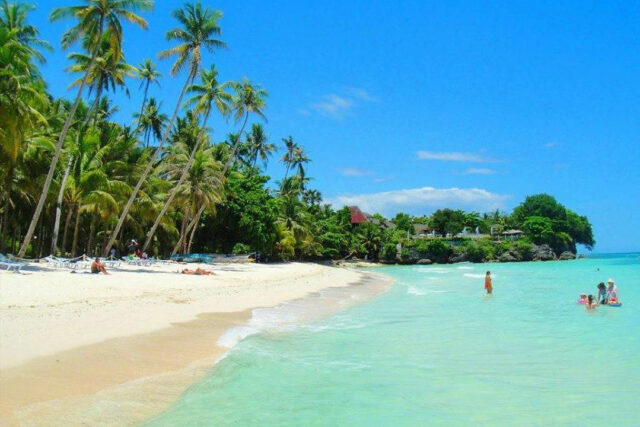 OVER 47,000 tourists arrived in the Philippines since the reopening of borders on Feb. 10, with foreigners comprising more than half, according to the Department of Tourism (DoT).
Tourism Secretary Bernadette Romulo-Puyat said in a briefing on Thursday that 47,715 international visitors were recorded to have entered the country as of Feb. 28.
Of the total, 45% or 21,409 were balikbayans or returning Filipinos, and 55% or 26,306 were foreign tourists. 
"We didn't expect that there would be (foreign) tourist arrivals because normally, the tourists would arrive during the winter months or school break in their countries," Ms. Puyat said. 
Americans topped the list, followed by nationals from Canada, United Kingdom, South Korea, Australia, Vietnam, and Germany. 
The tourism chief added that many hotels are already fully-booked and have been rehiring former employees who were laid off due to the coronavirus disease 2019 (COVID-19) pandemic. 
"We talked with different hotels and local government units of various tourist destinations. They said that many employees are being rehired because many tourists are already going to the destinations or the hotels. Many hotels are fully-booked already. This is a good sign, and they are rehiring," Ms. Puyat said. 
Since Feb. 10, the Philippines has allowed the entry of fully-vaccinated foreign travelers from visa-free countries. They are also no longer required to undergo quarantine as long as they present a negative RT-PCR test within 48 hours prior to departure from the country of origin. 
The tourism sector contributed 12.7% to the country's economy in 2019, and an uptrend was expected prior to the COVID-19 outbreak. — Revin Mikhael D. Ochave