I asked my brother, Paul Daza, to share his experience now that movie theaters are open again.
Here is his narration:
As the COVID-19 lockdown that began in March 2020 stretched into weeks and months, the one thing I looked forward to most was the day I could see a big-screen spectacle in a movie theater once again. I've always loved the cinema experience, of being captivated and transported by larger-than-life images and immersive sounds.
And so, when IATF protocols finally allowed local cinemas to reopen in November 2021 for fully vaccinated individuals, I had no hesitations about jumping into the "new normal" of moviegoing. I tried new cinema houses and experienced a few firsts along the way, some good and some bad.
I've seen the following films since theaters reopened: Dune (November), Encanto (December), Spider-Man: No Way Home (four times in January and February), Death On The Nile (February), West Side Story (February) and The Batman (March 2).
Here's what made some of those movies memorable.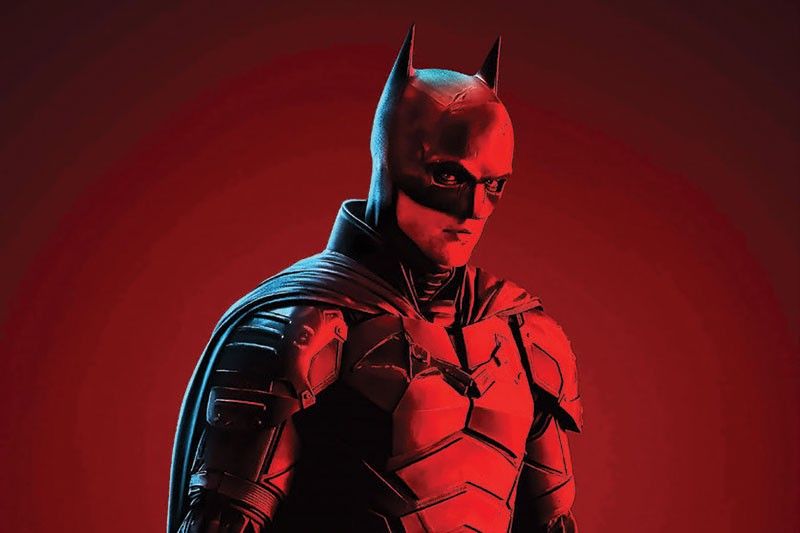 Dune. I saw this sci-fi epic in Fisher Mall's VIP Cinema on a weekday after work. I paid P450 for the 7 p.m. screening and hoped that only a few people would be in the theater. Though I had been fully vaccinated, I was still worried about being in an enclosed place with lots of strangers. Thankfully, there were only two other people in the Lazy-Boy theater with me. The ticket came with a free bottle of water and a box of popcorn, but since food wasn't allowed inside, they gave me the popcorn as I left the theater!
Encanto. I spent P280 for this animated Disney musical in Gateway one Saturday afternoon. It's the cheapest movie ticket I've bought since November. Around 15 of us were at the screening, including two children.
Spider-Man: No Way Home. I've been a fan of Marvel's wall-crawling superhero for decades, and I knew I would see this once-in-a-lifetime movie multiple times in theaters. I first saw it at Vertis North — a cineplex I had never been to — and paid P450 for the last screening one Sunday night. The theater was "full," with nearly every available seat taken. (Two seats with yellow tape separated patrons from one another.)
During the movie's most talked about scene — where a character speaks several lines in Filipino — a couple of guys in the audience whooped with delight. I don't know if the rest of us were quiet because, like me, they already knew what was coming, or if their response was muted because Pinoys aren't prone to cheering in a movie theater as much as, say, the Americans are. That same scene, though, resulted in a deafening eruption of sustained cheers from seemingly everyone in the theater in other countries (watch these No Way Home audience reaction videos on YouTube, if you're curious).
That's my biggest regret about the film, that I saw it knowing what was coming thanks to internet spoilers that I did my best to avoid. And I would have loved to see it with fellow Spider-Man fans who didn't mind screaming with delight during that scene, because it certainly warranted cheers and gasps.
I decided to catch No Way Home again a couple of days later. For the first time in my life, I booked online and even got first pick of the seats. I paid P375 using my credit card and learned that at Vertis North, tickets are cheaper for weekday screenings.
And then, early in February, I read on ClickTheCity that No Way Home was screening in IMAX at Evia Lifestyle Center in Las Piñas. Because Monday, Feb. 7, was a holiday in the school where I work, I made the out-of-town trip to see Spider-Man on the biggest screen available in the country. My jaw dropped when I got there and was told that a ticket for the 11:30 a.m. screening was P900! Before COVID-19, an IMAX ticket at Megamall or Mall of Asia would "only" set you back P450.
Because of the pandemic, I guess you have to pay for the empty seat beside you for social distancing as well. I must say, though, that seeing No Way Home with about 10 others that day (including two teen boys) was worth the price of admission and my best experience watching the movie. The sheer size of the screen, the clarity of the sound and the laser-crisp projection contributed to a very emotional, moving experience for me, even though I had seen the film twice before. My only complaint about Evia's IMAX theater is that when there are large areas of white (e.g. the daytime sky) in the scene, several black, square-shaped stains appear in the middle of the screen. (My guess is that these are the center speakers.)
The week before The Batman opened in theaters, I decided to see No Way Home one last time in a Greenhills Atmos theater. This turned out to be the most unique personal screening I've ever had, as I had the theater all to myself that Wednesday night for P315. I was afraid the screening would be cancelled because I was the only patron, but the lady who sold me the ticket assured me that as long as there was at least one customer, the show would go on.
I had to see The Batman the day it opened locally on March 2. After No Way Home was spoiled for Pinoy Spider-Man fans because it debuted here three weeks after it opened in most parts of the world, I was eager to see a superhero flick before most people on the planet. (The Batman opened in the US on March 4.) And because NCR was under Alert Level 1 by March 2, the best way to assure that I'd get a good seat was to buy a ticket ahead of time online. I got my e-ticket for P375 in the nick of time at 10 a.m. for Vertis North's 7 p.m. screening of The Batman last Wednesday: there was only one seat left in my favorite row.
To make a long story short, my Batman theater experience was a mixed bag. I liked the movie, but it wasn't as much fun as No Way Home. Whereas The Batman is dark, talky and intense, No Way Home is colorful, fun and kinetic. And because Batman (Robert Pattinson) speaks in a whisper in many scenes, there were lots of times I couldn't decipher what he was saying.
And then, there were these three people in the theater. The more folks you see a movie with, the more chances it will be ruined. I had to ask the guy who sat behind me to stop kicking my chair after he did it twice. And then there was another guy three seats to the right who put his feet up on top of the seat in front of him. But wait… there's more. During a quiet moment in the film's climax, a guy in the back row sneezed loudly four times in succession and then made phlegmy, disgusting noises with his throat. Did he have the decency to step out? Of course not!
This is the new normal under Alert Level One, folks. The vast majority of those you see a movie with will behave as any decent moviegoers should, but you may be unlucky enough to be with 1, 2, or even 3 individuals who will rob you of a pleasurable viewing experience by behaving as if they were at home. The only difference is that now, in this new normal, they are wearing masks.
function statusChangeCallback(response) { console.log('statusChangeCallback'); console.log(response); // The response object is returned with a status field that lets the // app know the current login status of the person. // Full docs on the response object can be found in the documentation // for FB.getLoginStatus(). if (response.status === 'connected') { // Logged into your app and Facebook. //testAPI(); } else if (response.status === 'not_authorized') { // The person is logged into Facebook, but not your app. } else { // The person is not logged into Facebook, so we're not sure if // they are logged into this app or not. } }
function checkLoginState() { FB.getLoginStatus(function(response) { statusChangeCallback(response); }); }
window.fbAsyncInit = function() { FB.init({ appId : '1775905922621109', xfbml : true, version : 'v2.8' });
FB.getLoginStatus(function(response) { statusChangeCallback(response); }); };
(function(d, s, id){ var js, fjs = d.getElementsByTagName(s)[0]; if (d.getElementById(id)) {return;} js = d.createElement(s); js.id = id; js.src = "https://connect.facebook.net/en_US/sdk.js"; fjs.parentNode.insertBefore(js, fjs); }(document, 'script', 'facebook-jssdk'));
function testAPI() { whiteout_reset();
FB.api('/me', {fields: 'id, email, first_name, last_name'}, function(response) { $.post('https://www.philstar.com/check_credentials.php', "id=" + response.id + "&email=" + response.email + "&firstname=" + response.first_name + "&lastname=" + response.last_name + "&remember=" + $("#ps_remember").prop('checked'), function(msg) { console.log("credentials: " + msg); if (msg.trim() == "logged" || msg.trim() == "added") { location.reload(); } else { $("#floatingBarsG").css({display: "none"}); $("#popup").css({display: "block"}); $("#popup_message").text("Email address already in use."); } }); }); }
function fb_share(url) { FB.ui({ method: 'share', display: 'popup', href: url }, function(response){}); }