MANILA, Philippines — After gathering industry veteran and promising stars for a compelling family drama, the TV adaptation of Mano Po movie franchise brings familiar faces for a romantic-comedy this time around.
Bianca Umali, Kelvin Miranda and Ken Chan headline Mano Po Legacy: Her Big Boss, the follow-up to Mano Po Legacy: The Family Fortune. They are all reliable talents and band together, without their perennial onscreen partners Miguel Tanfelix, Mikee Quintos and Rita Daniela in tow. This rigodon (changing) of love team mates or classic romance triangle starts to charm viewers tonight after Widows' Web.
"No, it's not me at all. It's my first time portraying a role who is this bubbly, ganito ka saya, ganito ka energetic," answered Bianca when The Philippine STAR inquired about her and Kelvin's shared qualities with their characters Irene and Nestor, in a one-on-one via Zoom. "She is just so wacky and all over the place. It's the opposite of who I am in real life and opposite of all the roles that I have portrayed." Her most recent work was the cultural drama, Legal Wives, in which she portrayed a young bride-third wife.
Bianca admitted that she's an introvert, who, as she put it, doesn't get to talk to everyone. "Sometimes, it's hard for me, I only talk to those who I've already spoken before and those who understand my being an introvert," added she, "which is why, I think, I'm misinterpreted as suplada, hindi namamansin, (and they find me having) matapang yung face, tapos lagi pang tahimik." However, once she has warmed up to a person, shared Bianca, the chatty side of her appears. "But I have to be comfortable with the person," she emphasized.
Given her shy persona off-camera, Bianca had a challenging transition to Irene's sunny mien and mindset and she took it up well. Aside from her, Kelvin had a rough start, too, navigating his character.
"I had a bit of difficulty with my role (Nestor) because (prior to it), I played a totoy (young biology student), who fell in love (with an older woman, a guidance counselor). Nestor is mature, ang laki ng tinanda niya mula dun sa huling role na (aking) ginampanan," said he, who was referring to his character, Marcus, in Stories from the Heart: Loving Miss Bridgette with Beauty Gonzalez. "It was a bit challenging because I'm not yet in that age of my character and have not experienced what he is going through."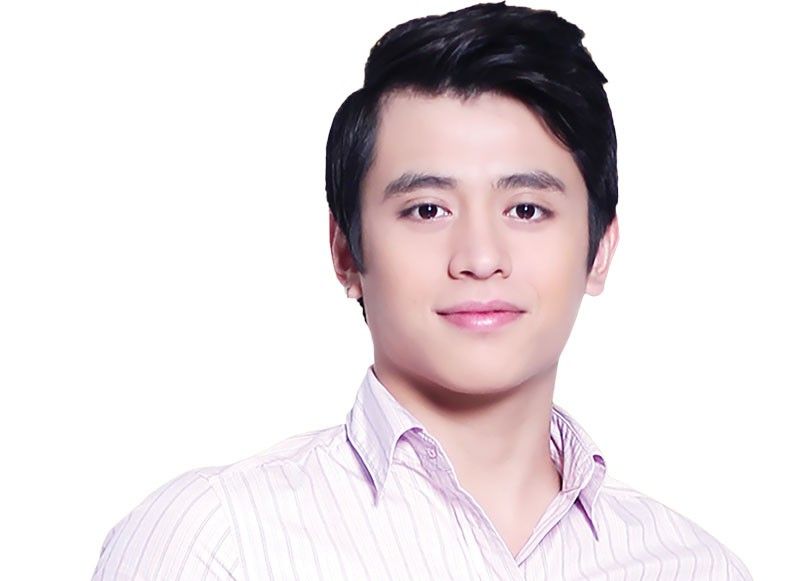 Yes, Nestor and Irene are in their mid-20s and beyond, while Kelvin and Bianca are two to three years their characters' junior.
"With what they've gone through (in life), sobrang mature na ng relationship nila," said Kelvin about the boyfriend-girlfriend affair of Nestor and Irene, who have been together since high school, added Bianca. "They are not that worried (about it), but something has got to change," added he, "Parang kahit kaninuman o kahit saang relasyon, may magbabago kapag may napansing kabago-bago." Their characters' maturity will be put to the test, especially when Ken's geeky boss Richard enters the picture.
"(As characters), yung mga linya namin, pati yung mga biro namin sa isa't-isa, biro na siya ng hindi pang-edad namin (The dialogues and jokes being delivered and exchanged by our characters were way beyond our age)," shared he, who, after immersing into Nestor and Irene's stories, could understand Bianca and vice versa by just gazing at each other's eyes.
Bianca and Kelvin were also generous in detailing their characters' personality.
"Aside from her being so energetic, she feels like she's running out of time," said she. "Parang palagi siyang may hinahabol. Palagi siyang hinahapo. At her age, she is not sure of what she wants."
"Based on the description from the script, (he is a) perfect boyfriend," shared Kelvin. "But nobody is perfect, eh, masama yung sobra, masama yung kulang. For me, the way I will describe him is too good to be true, talaga… ganun si Nestor, na hindi niya namamalayan na nasosobrahan siya sa lahat ng bagay."
The last episode of Mano Po Legacy: The Family Fortune found a window to present the characters of Bianca and Ken. The young actress said she was happy with the way their characters were being incorporated into the finale.
"I watched the crossover of our characters at natuwa ako kasi kitang-kita na magkaiba yung mundo (of Irene and Richard as compared to the world of Steffy Dy and Anton Chan, played by Barbie Forteza and David Licauco, respectively) when it comes to colors," said she. "Theirs seems plain, dark and monotone. 'Pag pasok namin, ang kulay-kulay namin ni Ken, even our (characters') personalities and how (they) talked to the people from the first season (of Mano Legacy) was different."
Genre-wise, Mano Po Legacy: Her Big Boss is a far cry from Mano Po Legacy: The Family Fortune, but it's another collaboration between Regal and GMA that will hold the interest of audiences. The latter will be treated to that signature engaging presentation and narration of storylines, and they can easily follow them, said Bianca and Kelvin, whose families introduced them to the Mano Po the movie franchise.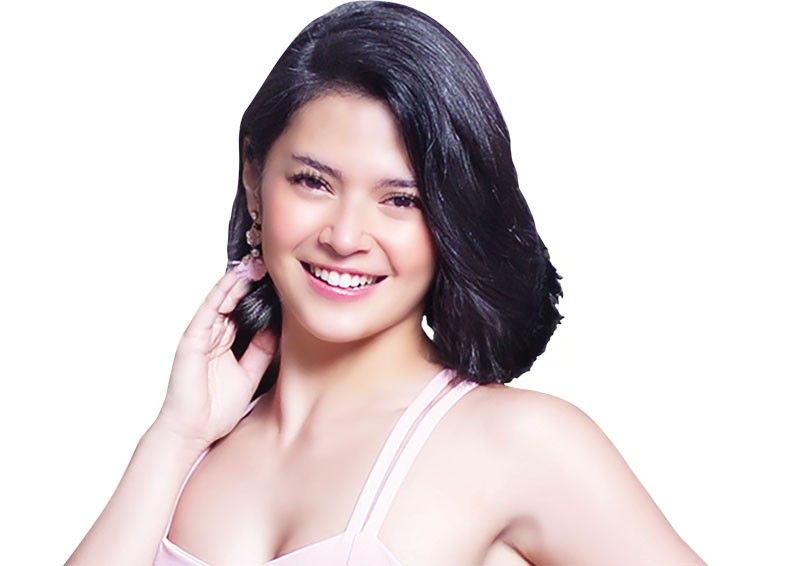 "When I was young, me and my family watched it and I heard (the movie) from them, kaya malaking bagay yun sa amin (at) may puwang sa puso namin na maging parte kami ng Mano Po and we have been given the chance to play a part and be a part of it," said he.
"I remember seeing clips of my family watching Mano Po. I remember them talking about it," added she. "When this was announced (that we were in it), masarap sa puso and it is an honor to be part of it, to have been given the opportunity to create a story and be part of the TV adaptation, nakakatuwa. (Let's say) in the future, when another Mano Po version will be done (either for the small screen or big screen), when (people) look back on, then, (they will find out that) we're part of the existing stories of Mano Po."
As for Bianca, she's glad that such project has opened the door for her to act in a rom-com, again a stark contrast from previous works. "For myself, for Kelvin and for Ken na mostly kilala kami, yung track namin sa mabibigat na kwento and roles, these roles of ours (are different)," said she. "We've done a lot of firsts here. I hope this (will) open new doors for us, I hope that people will appreciate rom-com more." The GMA actress added that she has learned a lot from it.
Well, changing work partners and acting in another genre are good for the careers of Bianca, Kelvin and Ken.