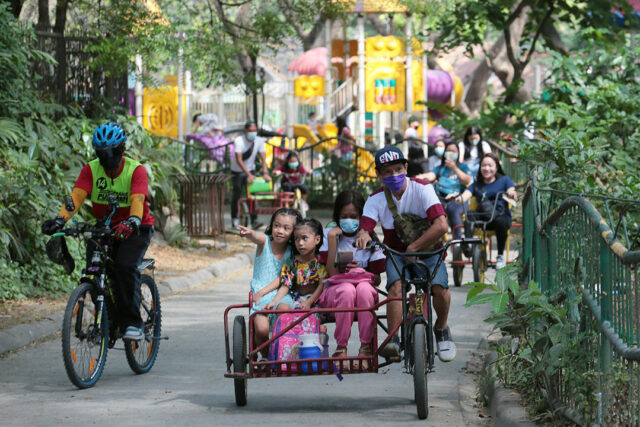 THREE Philippine cities have been selected as finalists for the One Planet City Challenge, a global competition organized by the World Wide Fund for Nature (WWF) that recognizes cities for their climate change actions and initiatives. 
Chosen among the 16 qualified cities from the Philippines are Davao City, Dipolog City, and Quezon City. 
"Climate change directly impacts cities and urban life. Increasing global temperatures result in rising sea levels and more extreme weather events such as floods, droughts, and storms, particularly affecting coastal communities," the WWF said in a statement, citing a United Nations report. 
"Further, increases in the spread of vector-borne and water-borne diseases and heat-related illnesses have affected urban populations as global temperatures increase." 
WWF said some cities are responding to climate change risks through the use of renewable energy sources, regulations to limit industrial emissions, and instituting energy efficiency measures.  
For the challenge, cities present their best practices and holistic plans to substantially reduce the effects of climate change and accelerate climate transformation.  
There are 280 cities participating from over 50 countries. 
"The cities' plans would not come to life if it wasn't for the collective action of its residents. However, we as individuals can still make a difference on our own. Even the most trivial habits, such as reducing energy consumption, can have a long-lasting impact on the community and nature," WWF Program Head Angela Ibay said. 
The three finalists have also qualified to participate in the challenge's We Love Cities campaign, which aims to "bridge and foster better communication between city officials and the citizens they represent on climate and sustainability issues." 
All finalists will be evaluated by an international jury panel, and the winners will be announced from May to June 2022. — Luisa Maria Jacinta C. Jocson