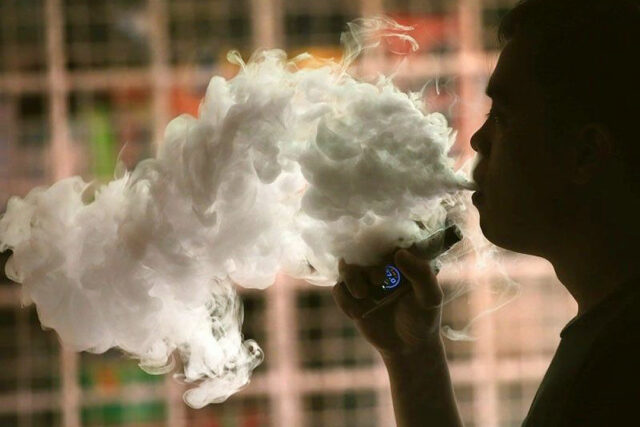 A NON-PROFIT group law organization has joined the continued call of medical groups and experts for President Rodrigo R. Duterte to veto a bill that seeks to regulate vaping, citing its threats on public health especially among the youth.  
ImagineLaw Executive Director Sophia Monica San Luis said the vape bill ratified by Congress is grounded on fake news. 
"There are no credible studies that back proponents' claims that vaping products and e-cigarettes are safer alternatives to traditional cigarettes nor are they effective in making smokers quit," she said during a forum on Thursday organized by their group.  
Health Secretary Francisco T. Duque III, among the speakers at the forum, reiterated his stance that "vapes and e-cigarettes are harmful and not risk-free." 
The Department of Health has long been implementing a campaign against smoking, including vaping.  
"In reality, the bill is a retrogressive policy that undermines the country's progress in tobacco prevention and control," said Mr. Duque. "The bill will achieve the opposite of its intended purpose of strengthening tobacco industry regulation as it relaxes the restrictions on the minimum age of access, flavorings, regulation, distribution, advertising, promotions, sale and use of these products." 
Philippine Medical Association President Benito P. Atienza said that despite intention to promote these products to smokers as an alternative, it is more likely that non-smokers, including the youth, will be more interested because of attractive packaging and flavors.  
More than 50 medical groups in the country have been lobbying against the bill, which was approved by both chambers of Congress in late January.  
It has yet to be confirmed if the ratified copy was already transmitted to Malacañang.  
Under the country's legislation rules, a bill sent to the President's office automatically lapses into law 30 days after receipt if no action is taken. — Alyssa Nicole O. Tan