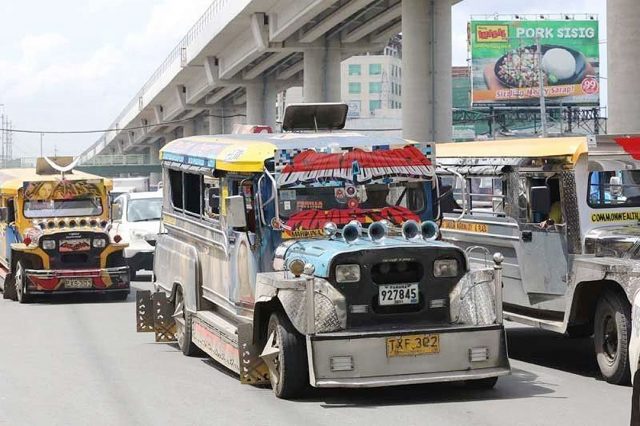 MINIMUM fare will be P11 for traditional jeepneys and P13 for modern jeepneys starting July 1 nationwide, the Land Transportation Franchising and Regulatory Board (LTFRB) announced on Wednesday.
"The board is mindful of the present economic state of every Filipino brought about by the continuous rise in oil prices in the world market and the reeling effects of the pandemic," the LTFRB said in its seven-page decision on the petition for jeepney fare increase.
Traditional public jeepneys nationwide are allowed to provisionally increase the minimum fare to P11 from P9 and P10, depending on the region.
Modern public jeepneys nationwide are authorized to increase fare to P13 from P12 currently for the first four kilometers.
Transport groups that petitioned for another fare increase have pointed out that while the transport regulator on June 8 granted a P1 provisional increase to the minimum fare for traditional jeepneys in three regions, increasing it to P10 from P9 for the first four kilometers, the cost of diesel was already P81.25 per liter.
The P1 increase took effect in the National Capital Region, Region III (Central Luzon), and IV (Calabarzon).
The petitioners include 1-United Transport Koalisyon, Pangkalahatang Sanggunian Manila and Suburds Drivers Association Nationwide, Inc., Alliance of Transport Operators and Drivers Association of the Philippines, and Alliance of Concerned Transport Organization.
They also questioned the implementation of the said increase in just three regions.
They said the increase is "grossly insufficient" and can "hardly be felt" by jeepney operators.
"The increase of P3.10 on June 21 in the price of diesel… will sum up the price to P88.65 per liter," they said in their omnibus motion.
Oil companies on June 27 announced another round of hikes, P0.50 per liter for gasoline and P1.65 per liter for diesel. Since the start of 2022, per-liter prices of gasoline, diesel, and kerosene have gone up by P28.70, P41.15, and P37.95, respectively, as of June 14.
"There is great urgency for another provisional increase of the jeepney minimum fare to P1," the petitioners said. The increase previously implemented in some regions and another fare adjustment to be granted by the LTFRB should also be "implemented in all other regions," they added.
The LTFRB said in its decision that all jeepney operators and drivers should grant to qualified senior citizens their services a fare discount of not less than 12% of the approved fare upon the presentation of their senior citizen identification cards.
Students are entitled to a discount of not less than 20% of the approved fare. The same discount applies to disabled persons. — Arjay L. Balinbin